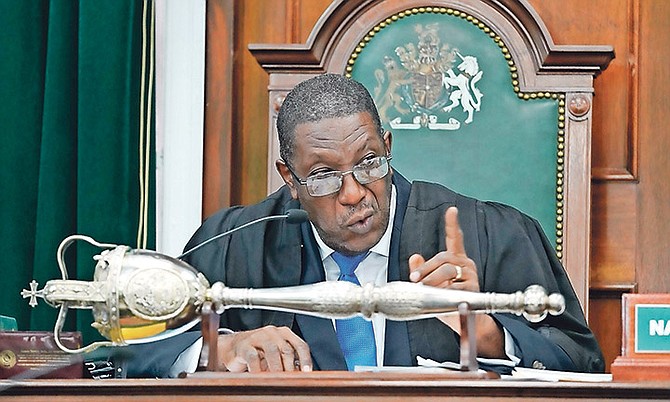 Speaker of the House Halson Moultrie. File Photo: Terrel W. Carey Sr/Tribune Staff
Stories this photo appears in:

HOUSE Speaker Halson Moultrie launched a 32-minute attack against the media in the House of Assembly yesterday, declaring at the start of the sitting that he is prepared to lead reporters to Jesus if they target him.

GOVERNING party MPs called for a change to "archaic" parliamentary rules yesterday, with some expressing concern that the Minnis administration could be perceived as swaying toward the side of dictatorship and possible censorship of the country's free press.

HOUSE Speaker Halson Moultrie accused media in the country of "descending" to a certain level, adding it was an issue that needed addressing.