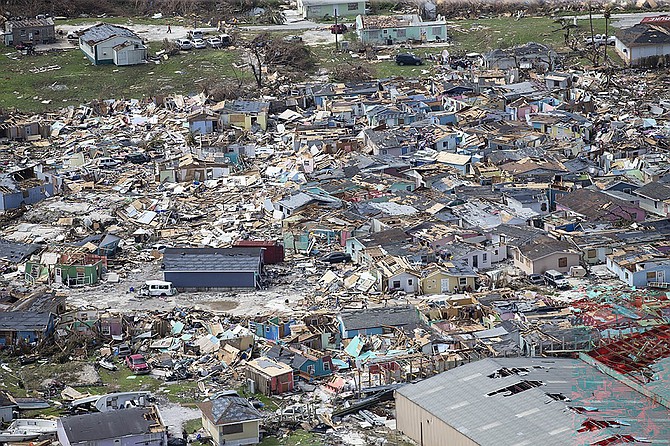 A view of the destruction from Hurricane Dorian in Marsh Harbour on Wednesday. (Al Diaz/Miami Herald via AP)
Stories this photo appears in:

This nation must ensure it gets the greatest 'multiplier effect' in reconstruction and rebuilding efforts post-Hurricane Dorian to help minimise the impact of the storm's devastation, a leading accountant said yesterday.​ Gowon Bowe told Tribune Bus

TWENTY people have been confirmed dead as a result of Hurricane Dorian's fury, according to Prime Minister Dr Hubert Minnis last night.

Wednesday's news from Abaco and Grand Bahama.