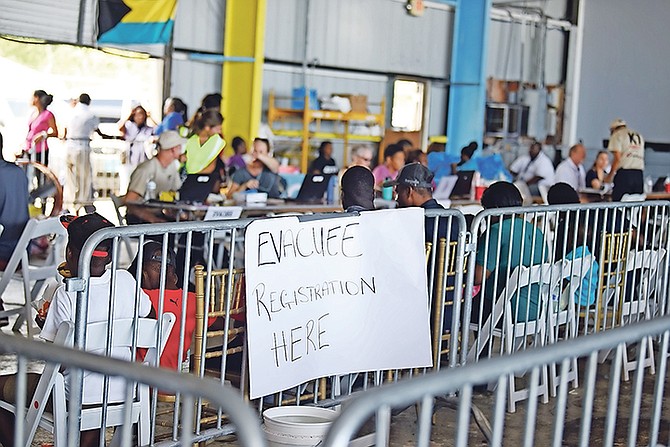 The scene at Odyssey Aviation on Monday. Photo: Shawn Hanna/Tribune Staff
Stories this photo appears in:

ALL children who have displaced by Hurricane Dorian and are currently in New Providence will be placed in new schools by the Ministry of Education, National Emergency Management Agency spokesperson Carl Smith confirmed yesterday. Mr Smith, during a

Tuesday's news

MORE than 1,600 people are in emergency shelters in New Providence, according to the National Emergency Management Agency, as Hurricane Dorian's decimation forced 4,800 people to be evacuated to the capital.