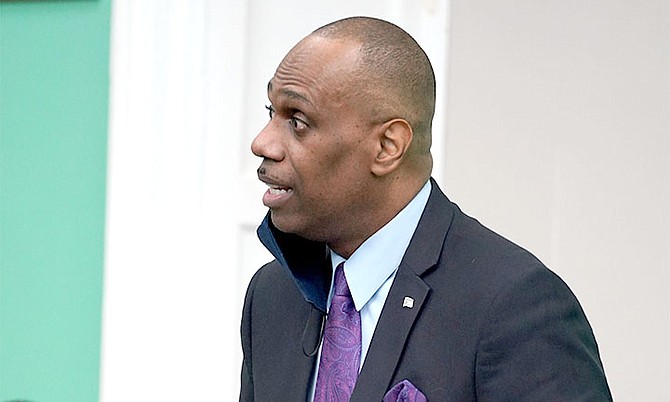 Pineridge MP Frederick McAlpine.
Stories this photo appears in:

PINERIDGE Member of Parliament Frederick McAlpine said he is "aware" of reports the Free National Movement is interviewing candidates in Nassau to receive a nomination to represent the constituency in the next election.

PINERIDGE MP Frederick McAlpine, pictured, predicted the course of his own future when he told Parliament that many MPs would be one term representatives following the 2022 general election, according to Free National Movement Chairman Carl Culmer yesterday.

AS he declared his intention to run in the 2022 general election no matter how the government adjusts the constituency boundaries, Pineridge MP Frederick McAlpine predicted that many FNM MPs will be "one and done" representatives.