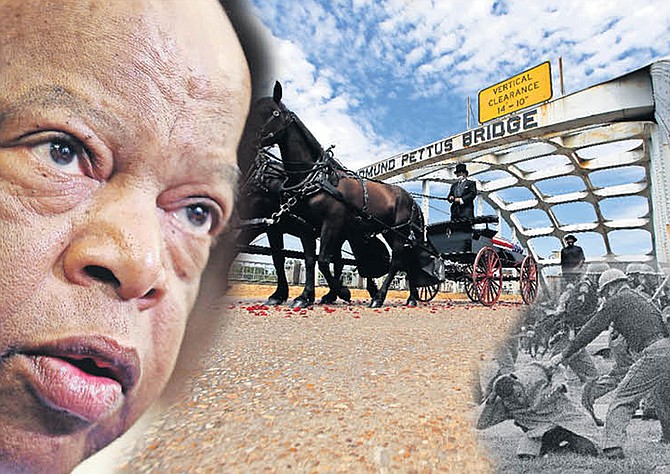 John Lewis, whose memorial was being held yesterday. He was beaten, bottom right, when he tried to cross the Edmund Pettus Bridge in Selma - but given a horse-drawn carriage across the bridge following his death.
Stories this photo appears in:

If you watched the moving coverage of the long farewell to former US Congressman John Lewis this week and did not shed a tear, please check the place where your heart is supposed to be.