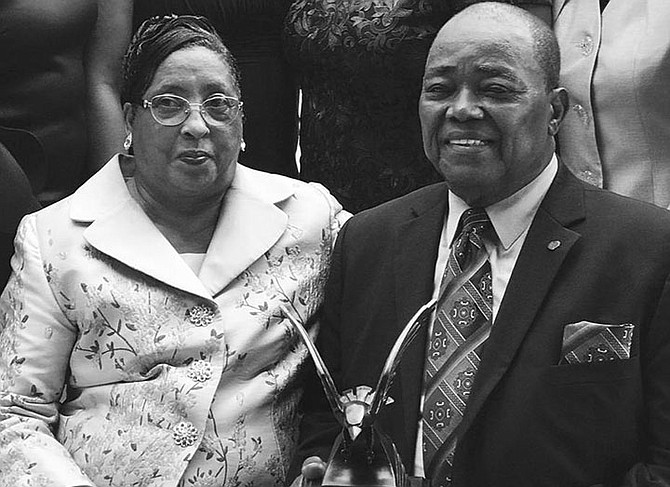 Rev CB Moss and Mrs Francisca Moss.
Stories this photo appears in:

MUCH that masquerades or passes for patriotism at home and abroad is counterfeit, sometimes jingoistic and bellicose or, alternatively, saccharine and suffused with empty romanticism and gaudy nostalgia.

This is a trying time for everyone, especially those who are facing unemployment and an uncertain future. But people are reaching out, pulling together and showing they care in order to cope with the crisis caused by COVID-19. Some have called on the church to play a bigger role in helping not only their members, but their community and one church is doing just that.