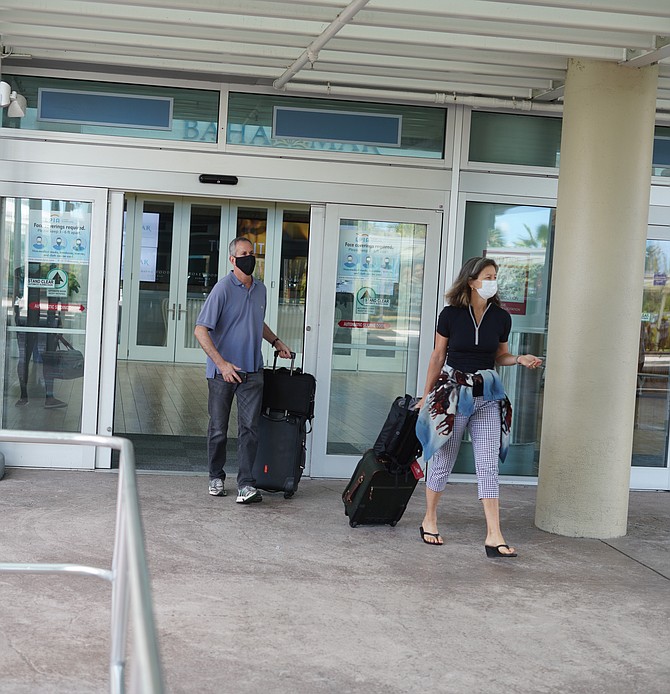 SOME of the first arrivals at Lynden Pindling International Airport after the country reopened to
tourists. Photo: Terrel W Carey Sr/Tribune Staff
Stories this photo appears in:

DEPUTY Director General of Tourism Ellison "Tommy" Thompson revealed yesterday that nearly 1,000 travellers have already made applications to the Ministry of Tourism's travel unit wanting to visit The Bahamas during the country's second week of relaxed travel restrictions.

VISITORS to The Bahamas will not only have to present a negative COVID-19 test, but they will also have to purchase an approved travel health visa and travel insurance, Tourism and Aviation Minister Dionisio D'Aguilar announced Saturday.