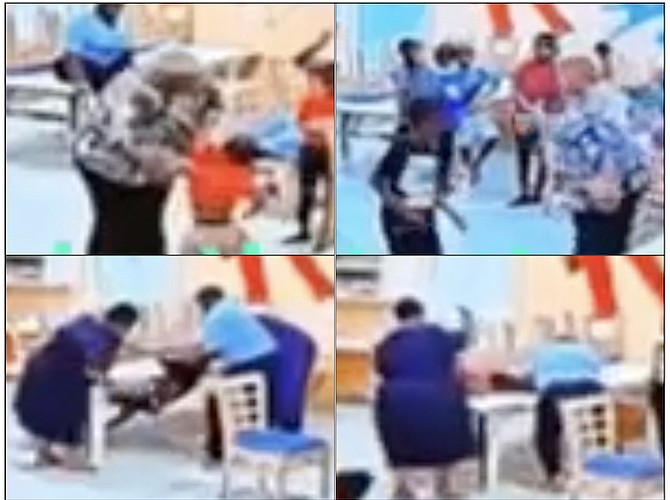 In these images taken from video, a number of adults are seen hitting children with canes, including holding them down on a table to do so.
Stories this photo appears in:

A FORMER Cabinet minister has urged Social Services Minister Frankie Campbell to move with haste to remove all those involved in the "abhorrent and cruel" beating of children at an emergency care home.
A SHOCKING video has emerged showing children being severely beaten and mocked by staff in an emergency care home.