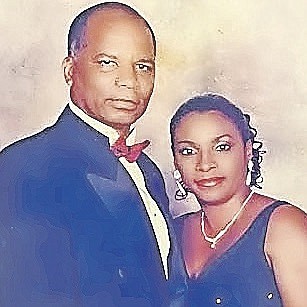 HOLLIS ROBERTS-DELANCY with her husband Philip.
Stories this photo appears in:

Hollis Roberts-Delancy is a pioneer in beauty, cosmetics and spa services in The Bahamas. For decades, she has been transforming both men and women - not just through the way they look, but also how they feel about themselves. She has found a special formula for her clients, combining her effervescent personality with world-class spa techniques. The result - clients with great attitudes and gorgeous skin, hair and bodies.