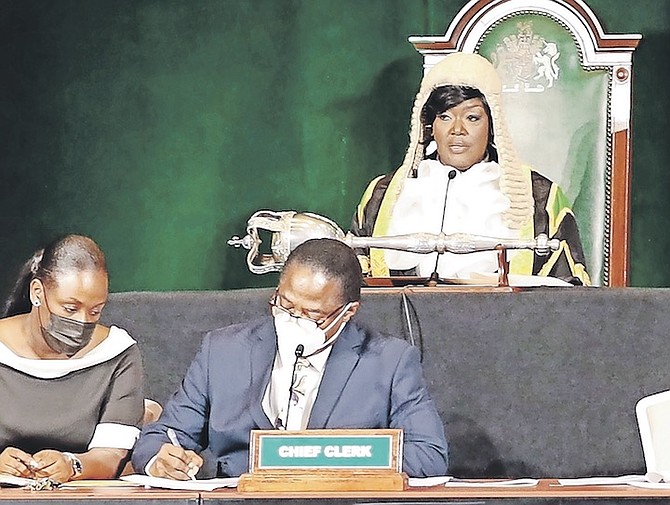 SPEAKER of the House of Assembly Patricia Deveaux.
Stories this photo appears in:

IMAGINE living in a time when you have to be careful about the air you breathe because a deadly virus is in the air. Now because this same virus has led to a pandemic that has also wrecked your country's economy, imagine having to worry about your job, having enough money to feed your family, and the education of your children.