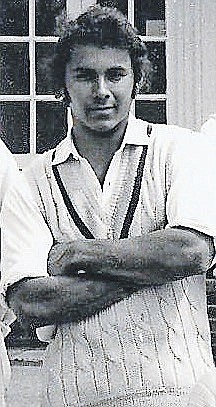 IVAN Johnson in his days as a cricketer.
Stories this photo appears in:

IF you read the final issue of The Punch yesterday, published three days after the death of its editor, publisher, creator and defender Ivan Johnson, you had this sinking feeling in your gut that an important chapter in the history of The Bahamas had closed.
IVAN Johnson, the founder of The Punch tabloid, died in hospital yesterday at 68 after suffering a heart attack.