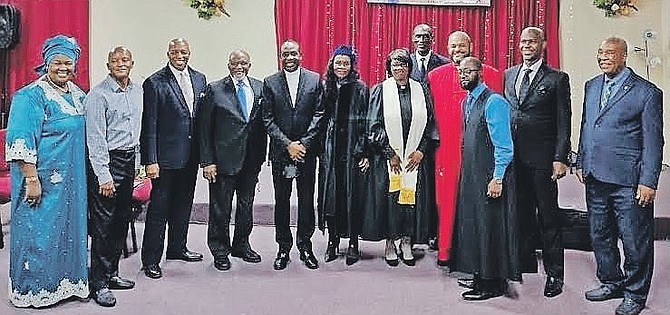 MINISTER S Ali McIntosh, centre, flanked by other Ministers of the Gospel and supporters at her Bahamas ordination.
Stories this photo appears in:

SHE has been actively involved in political advocacy for more than two decades. She is the first female leader of a political party in The Bahamas. She created an institute designed to mould aspiring political candidates into great leaders. She has authored a book that gives a course of action for the country and she recently became a member of the cloth.