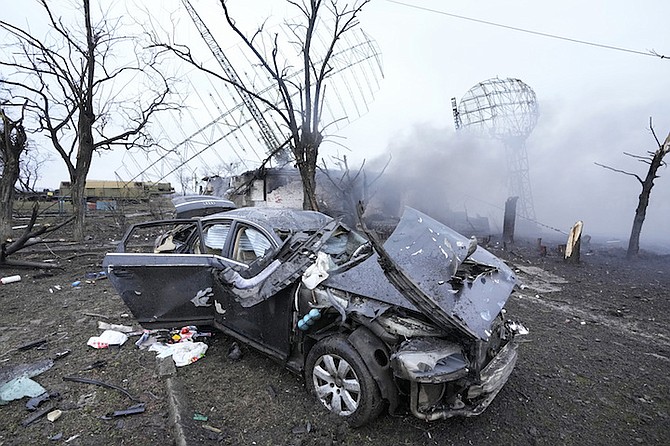 Damaged radar, a vehicle and equipment are seen at a Ukrainian military facility outside Mariupol, Ukraine, Thursday, Feb. 24, 2022.
Stories this photo appears in:

KYIV, Ukraine (AP) — Russia launched a full-scale invasion of Ukraine on Thursday, unleashing airstrikes on cities and military bases and sending troops and tanks from multiple directions in a move that could rewrite the world's geopolitical landscape. Ukraine's government pleaded for help as civilians piled into trains and cars to flee.