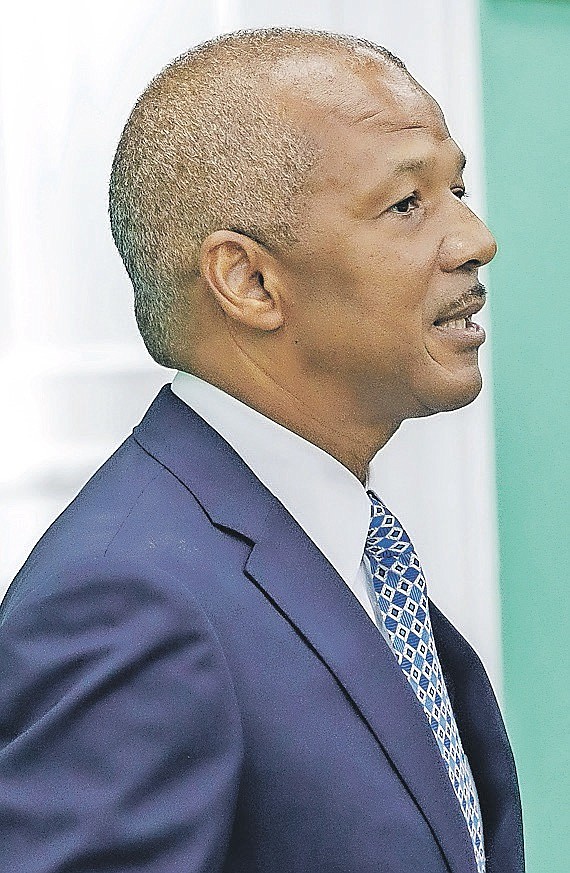 MINISTER of State for Disaster Preparedness Myles Laroda.
Stories this photo appears in:

AFTER the recent demolition of the domes on Abaco, State Minister in the Office of the Prime Minister Myles Laroda said only a "small number" of people were still living in them, but he has been assured their needs will be addressed.

MYLES Laroda, State Minister for Disaster Preparedness, yesterday rejected assertions that the government is targeting Abaco resident Bishop Silbert Mills after police conducted a search of his church and retrieved several housing supplies belonging to the Disaster Reconstruction Authority.