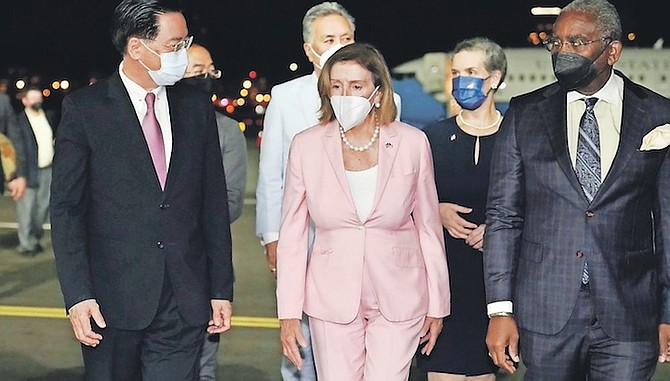 US House Speaker Nancy Pelosi, centre, walks with Taiwan's Foreign Minister Joseph Wu, left, as she arrives in Taipei, Taiwan, last month. Photo: Taiwan Ministry of Foreign Affairs via AP
Stories this photo appears in:

US House Speaker Nancy Pelosi's recent visit to Taiwan was provocative, reckless and dangerous. The visit, which was the culmination of misguided US moves to challenge China's core national interests, left the political foundations of China-US relations shaken and drew an expectedly strong reaction from China.