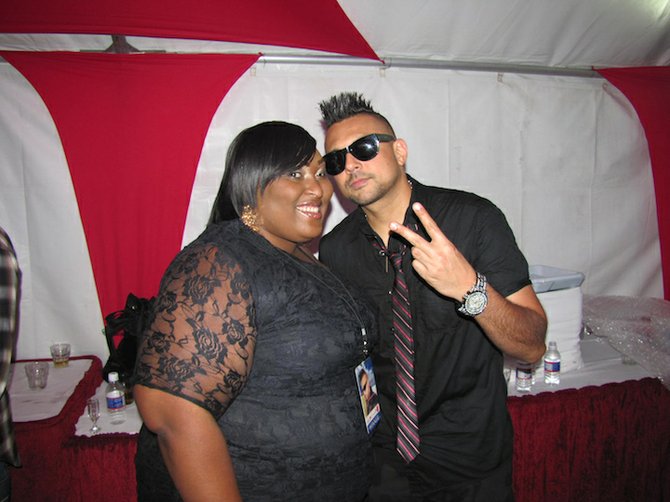 By CHESTER ROBARDS
crobards@tribunemedia.net
The road to meet Sean Paul is long and hilly and leads from Montego Bay (Mobay) airport to the hillside and beach-front villas of Sandals Grande Riviera in Ocho Rios.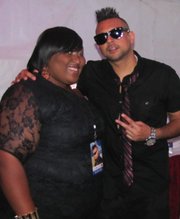 There at the resort's Beach Club, winners of the Remy Martin Sean Paul Jamaica Flyaway contest, hosted in the Bahamas by Burns House, began the two-day party that would culminate in a concert and meet and greet with Sean Paul.
"It was a dream that I had for a while now and I hooked up with Remy in New York and they gave me the ability to fulfill my dream," said Sean Paul, speaking of the flyaway promotion and concert.
The Bahamas' contest winner Richika Leadon touched down in Mobay two days before the event and made the most of her trip, starting with the two hour drive to the exclusive resort, where the concert was held.
Richika and her guest were treated to the VIP experience: they were escorted through Jamaica's airport by a representative of the Jamaica Tourist Board and shuttled privately to the "exotic" resort.
Richika's good fortune began with the purchase of a bottle of Remy Martin, making her eligible to enter the Sean Paul Flyaway contest. She said she thought it was a joke when she won.
Photo Gallery
On the road to Sean Paul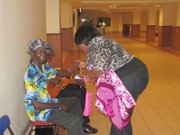 Richika Leadon, winner of the Remy Martin fly away contest, meets Sean Paul at an EXCLUSIVE concert held in Ocho Rios, Jamaica at Sandals Grand Riviera.
But reality set in when she took a soak in a private pool just outside her villa door, and as she prepared for a winners' reception and barbecue party on the eve of the concert.
On the night of the concert, the almost 40 winners from across the Caribbean and the US, along with scores of hotel guests, crowded around a small stage to watch Sean Paul perform live.
The popular Dancehall artist, who slid off the radar for a few years, performed several of his chart toppers and a few songs from his latest album. He recently completed the album, 'Tomahawk Technique', and it is currently making rounds in Europe and Japan.
"I think its the cutting edge of music," said Sean Paul in an interview with Tribune Entertainment.
His cutting edge music is matched by his cutting edge hairstyle, according to Sean Paul, who recently "dash weh" his popular cornrowed braids for a tall, spiky mohawk.
"I've been doing my thing style wise. I wanted to expand, I wanted to feel a little bit challenged," he said.
While the album is getting good reviews, Sean Paul said some fans have been resistant to his new hairdo.
"At first a lot of the ladies was like, 'why you take off your braids, your dreads'," he said. "But I tell 'em, 'yo ladies the hair is one thing but the man is a next.'"