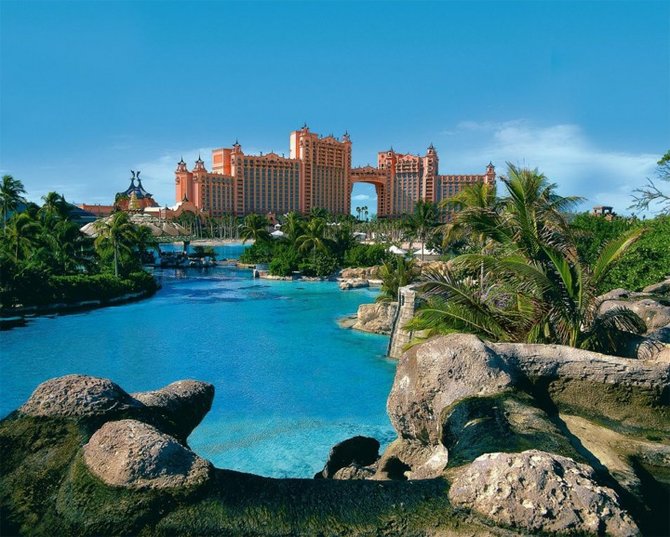 By NEIL HARTNELL
Tribune Business Editor
THE investment group that made a $3.4 billion offer to acquire Kerzner International in 2010 yesterday accused a former consultant of leaking documents related to the deal to Tribune Business, alleging that he was trying to embarrass both itself and the Atlantis owner.
Acknowledging that the BMB Group's interest in Kerzner International had been "quite high" when the offer was made, Harold Alby, head of the office of the investor group's chairman, said 'Waleed Mushrif' had no authority to speak on the group's behalf, and that his comments to Tribune Business did not represent its views on Sol Kerzner or the Atlantis and One & Only Ocean Club owner.
Mr Alby said 'Waleed Mushrif' was an alias being used by a former BMB Group consultant, and divulged his real name, although Tribune Business has chosen not to print it for legal reasons.
He added that 'Waleed Mushrif' was the person who brought Kerzner International, and its $2.8 billion debt woes, to the BMB Group's attention back in 2010, but the investor group backed away after questions were raised about the information he had provided on the company.
"Our interest at that time was quite high, but the transaction was brought to us by ['Waleed Mushrif], and when we discovered certain things we got rid of him," Mr Alby told Tribune Business.
He suggested that 'Waleed Mushrif' had been responsible for leaking the BMB Group's initial 'offer letter' for Kerzner International back in 2010, adding: "The reason there was a media circus around this was because it was leaked to Bloomberg. It was a private and confidential letter, the full contents of which were never made public."
Disclosing that the BMB Group had taken court action in France against 'Waleed Mushrif' and those around him, Mr Alby said: "They're trying to make Kerzner lash out at us, which will presumably give them some entertainment.
"I can absolutely say this did not come from us. We're in dialogue with Kerzner on this. We're not silly, and represent some very serious people."
'Mr Mushrif's' activities are unlikely to cause lasting damage to Kerzner International, although they doubtless continue to prove a headache for the BMB Group.
As reported by Tribune Business, George Markantonis, Kerzner International (Bahamas) president and managing director, earlier this week dismissed the reemergence of the 2010 documents, saying the company had "never, ever received an offer of merit".
Some of 'Mr Mushrif's' comments were accurate, namely that the BMB Group has no further interest in acquiring Kerzner International and 'rescuing' it from the clutches of its lenders. He is also likely to be correct when it comes to the lenders' ultimate intention to 'flip' the Paradise Island resorts to another buyer.
"Absolutely not," was Mr Alby's response, when Tribune Business asked whether BMB Group intended to rekindle its interest in Kerzner International.
"The debt situation is very complex. We did look at it [Kerzner International] extensively in 2010. We made an offer on the off-chance it would start a dialogue. It didn't. So we backed away from it. When we found a lot of the information on which we based our offer was not received properly, we backed away from it.
"We've been in contact with Sol Kerzner to let him know there's no hard feelings, and that we'd like to work with him in the future. But there's no interest at this time."