By JEFFARAH GIBSON
Tribune Features Writer
TWENTY-ONE trailblazing women will be presented flowers while they are still around to smell them, at the Zonta Club of New Providence's Living Legends Gala Ball.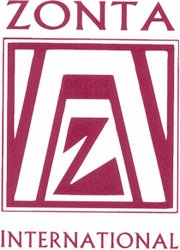 The Living Legends project started in 1998. Each year since, the Zonta Club of New Providence has honoured women who play pivotal roles in their respective fields. On April 28, a group of 21 women will take centre stage for their contributions.
"It is very important we recognise these ladies because they have all made significant contributions to their fields," said Susan Demeritte, co-chairperson of the Zonta Club Ball.
Not all of the women are well known by the general public, so the Zonta Club had to do some digging to find and recognise the real unsung heroes.
"We asked people in the different fields to identify the ladies that have been trailblazers. They refer us and that is how we become aware of what the women have done over the years. These women may not be well known to the public but these are women that need to be given their flowers while they are alive," she said.
"This is the first time twenty-one women are being honoured. We call these women legends because that is who they are. When we tell some of them they will be honoured, they are elated and overwhelmed. There are some women who have turned down the award because they say their gifts come from God," said Ms Demeritte.
It is a tradition of the Zonta Club to host a travelling exhibition highlighting the legends. Following the banquet, the exhibition will be mounted in the foyer of the Central Bank of the Bahamas. The Club also publishes a book, documenting the lives of the living legends. It is distributed to schools and libraries throughout the Bahamas.
The gala event will be held on April 28 at the Sheraton Cable Beach Resort, under the patronage of the governor general.
"This is not a ball that will be filled with speeches. People can expect to have a beautiful night," said Ms Demeritte.
The Royal Bahamas Police Force Pop Band is booked to provide entertainment for the event. There also will be a raffle.
Tickets are available at the Shoe Loft on Mackey Street.
2012 Zonta Living Legends
Claire Hepburn, Law
Dr Colleen Fitzcharles-Bowe, Medicine
Diane Cartwright-Thompson, Agriculture
Elaine Sands, Law Enforcement
Elma Garraway, Civics
Elsie Knowles, Cottage Industry/Craft
Elva Moxey, Homemaker
Ivis Carey, Business
Jessica Colebrooke, Fine Arts
Joan Albury, Media
Joanne Callender, Arts
Rev Kenris Carey, Religion
Melanie Roach, Engineering
Missouri Sherman, Government
Sabrina Francis, Fashion/Design
Rose Mae Bain, Nursing
Sadie Curtis, Education
Shonel Ferguson, Sports
Suzanne Black, Banking and Finance
Theresa Huyler, Labour Unions
Velma Ferguson, Tourism and Hospitality