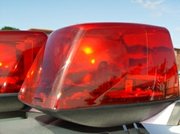 An Eight Mile Rock man wanted in connection with an armed robbery investigation was detained by police on Saturday.
Jermaine Moss, 28, of Hanna Hill is currently being questioned as officers feel he may have information that will benefit their case.
Man charged
A 37-year-old man was charged with attempted murder in Magistrate's Court yeasterday. Michael Stapleton, alias Michael Miller, appeared before Deputy Chief Magistrate Helen Jones. He was not required to enter a plea.
It is alleged that on August 6, the accused shot a male resident of Lucaya at Bahama Reef Boulevard. Stapleton was represented by K Brian Hanna. He was remanded into custody at Her Majesty's Prison until October 2.
Firearm find
FREEPORT – Police arrested three young men, including a teen, after discovering a firearm and ammunition. The men, two of whom are 20 and one 19, were taken into custody for questioning on Sunday.
Asst Supt Loretta Mackey reported that during 'Operation Night Hawk' officers were patrolling the Weddell Avenue area when they observed three young men in a vehicle and acting suspiciously. The officers conducted a search and discovered an unlicensed pistol and a quantity of ammunition, along with a small quantity of marijuana.
Illegal immigrants
AUTHORITIES apprehended 25 suspected illegal Haitian immigrants in South Abaco on Friday, August 10.
They were discovered at the Hole in the Wall, Bahama Shores and Casuarina Point. The immigrants were handed over to Immigration officials and flown to New Providence, where they are being housed at the Detention Centre for processing.
Juvenile remanded
FREEPORT – A 15-year-old juvenile was remanded to the Simpson Penn School for Boys until October 11, when he is expected to appear before the Juvenile Panel on armed robbery charges.
The minor is facing two counts of armed robbery. He initially appeared in the Freeport Magistrate's Court on Monday before Magistrate Andrew Forbes, but the matter was adjourned for the next sitting of the panel.