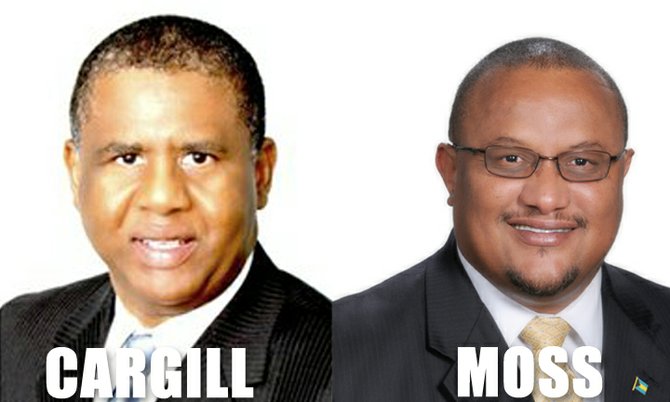 By NEIL HARTNELL and DANA SMITH
THE National Insurance Board (NIB) twice came close to missing monthly payments to hundreds of Bahamian pensioners after its chairman revoked management's authority to "manage cash flow", its director has alleged.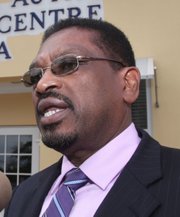 Algernon Cargill, in documents filed with the Supreme Court, claimed that chairman Gregory Moss's August 2012 decision to remove management's power to control NIB's investment portfolio resulted in more than $15 million being left in a non-interest bearing account at the Central Bank of the Bahamas for several days.
Further claims are revealed in Tribune Business today, including that there was a power struggle at the top of NIB and that the Prime Minister was informed of some NIB problems more than four months ago.
Yesterday the FNM called on the Prime Minister to "immediately terminate" Gregory Moss, an MP, from his position as chairman, or place him on administrative leave, pending the results of an investigation into the board's "irregularities".
Opposition Leader Dr Hubert Minnis said it was "unacceptable" that Algernon Cargill was placed on administrative leave awaiting an inquiry into claims made against him, while Mr Moss was not.
On Friday, Prime Minister Perry Christie said he had requested a report into the "major fight" at NIB after two lawsuits were filed against Mr Moss - one of them filed by Mr Cargill following his suspension from the board.
The report, which will be done by Shane Gibson, Minister of Labour and National Insurance, will look into the claims brought against Mr Moss by Mr Cargill and the claims brought against Mr Cargill in a letter written by Mr Moss.
Dr Minnis said yesterday: "It is now clear that what at first seemed merely to have been an internal power struggle between Gregory Moss and Mr Cargill is much more than that.
"In view of the documented allegations of what appear to have been a consistent pattern of financial and policy directives and irregularities, apparent disregard of ministerial oversight, and an apparent tendency to override long-standing prudential safeguards governing the performance of the duties and undertakings of NIB, more needs to be done by the Prime Minister."
The party leader also criticised Mr Christie's request for an investigation.
He dubbed it an attempt to 'pass off any immediate need for him to take a decisive stand against these apparent irregularities.'
He added: "We wish to remind the Prime Minister that the National Insurance Board is a vital institution into whose care hundreds of millions of dollars of the hard-earned savings of the Bahamian people as a whole have been entrusted.
"We call upon the Prime Minister to act decisively, not just talk, and to immediately terminate Mr Moss or alternatively place him on immediate administrative leave from NIB, and with him those board members, managerial or other staff who have been alleged to have in any way facilitated any alleged irregularities, pending the results of a full, independent and impartial investigation into the alleged irregularities in NIB.
"Any other course of action would leave the findings of any investigation, where some of the subjects thereof have been left in positions of authority, compromised and open to doubt and suspicion."
SEE today's Business section.