By KHRISNA VIRGIL
kvirgil@tribunemedia.net
A MAN was found dead in a Coconut Grove night club where he ran to escape his assailant.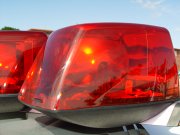 In one of two murders over the weekend, police say the man's body was found in a Cordeaux Avenue and Key West Street night club on Saturday at 2 am after a man with whom he was seen arguing, opened fire on him.
The latest shootings push the murder count to 20.
Police say eyewitnesses reported that the victim, a resident of Third Street, Coconut Grove, had left the club. Moments later, he was approached by the man, who was armed with a handgun.
The victim, police say, upon seeing the weapon ran into the club where he was followed and shot multiple times in his body.
During the shooting, another man was shot in the ankle and was then taken to hospital by ambulance where he was treated and released.
Police are also investigating the death of an Abaco man whose body was found riddled with bullets.
While details remain unclear, police say the discovery was made at 4.45 am on Sunday near the Solid Gold Bar on Don McKay Boulevard, Marsh Harbour.
Investigators are also trying to track down the persons responsible for robbing an Abaco grocery store manager of an unknown amount of cash on Saturday.
Residents on the island say that as the man left Abaco Groceries in Marsh Harbour, he was held up by three men.
Eyewitnesses say he dropped the deposit bag and fled the scene. The culprits then made off with the money.
Anyone with information is asked to call police at 919, 322-3333, CDU at 502-9991, 502-9910 or Crime Stoppers @ 328-TIPS.