By KHRISNA VIRGIL
Tribune Staff Reporter
kvirgil@tribunemedia.net
THREE nightclubs were shut down this weekend for liquor licence violations.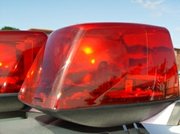 Two businesses didn't have an up-to-date licence and another was selling wholesale liquor without authorisation.
The operations were conducted between Friday and Saturday, police said – although they refused to name the clubs, saying they "don't do that anymore."
Last week another nightclub was closed for operating without valid licences.
Police are urging businesses to ensure that their business licences are current and placed in clear sight for inspection, as police will continue to enforce the law.
In keeping with the Commissioner's 2012 Policing Plan, "Tackling Crime and Enforcing the Rules of the Road", 29 people were arrested for various matters, including armed robbery, stealing, stolen vehicles, obscene language and dangerous drugs.
Arrests were also made for immigration violations and outstanding arrest warrants.
Police also issued 142 tickets for several types of traffic violations.
The Christie administration vowed to reduce the escalating crime in the country.
Minister of National Security Dr Bernard Nottage said $213 million of the current expenditure and 8.6 per cent in capital funding has been allocated in the 2012-2013 budget to national security.
"There is a segment of our society," he said, "where the widespread use and abuse of mind altering illicit drugs, alcohol and other substances facilitated by the movement of ill-gotten gains and firearms use is prevalent.
"We often see the consequential bloodshed and death as gang members destroy themselves and others in seeking to maintain and/or establish turf in a war between and among our people. There is a war going on in the Bahamas, in New Providence as I speak," Dr Nottage said.
The focal point to building a safer Bahamas must be a commitment to national renovation and renewal, said Dr Nottage.