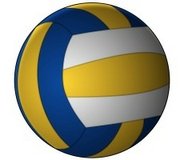 By RENALDO DORSETT
Sports Reporter
rdorsett@tribunemedia.net
ONE of the Bahamas' leading volleyball clubs will ensure that the local offseason for its players will be occupied with a highly anticipated event featuring top flight local and regional talent.
The Scotiabank Defenders volleyball club, in conjunction with the Bahamas Volleyball Federation (BVF), is scheduled to host their second annual "Defend Ya Spike" Invitational at the Kendal Isaacs Gymnasium.
Beginning Friday (May 11) through Sunday (May 13), the club will host some of the top teams from around the Caribbean and North America in competition.
"After an exciting event last year, the second annual event promises to be even more exciting as our local teams take on clubs from Jamaica, Turks and Caicos and the United States," said club president DeVince Smith in a press release. "As the games will be played in a family- oriented atmosphere, we invite all high school students to come out and experience volleyball at a higher level."
The 2011 tournament featured 10 men's teams and 10 women's team and included international players from Jamaica, Trinidad, Canada and the US along with local players from Abaco.
The Defenders volleyball club includes the Scotiabank Defenders, Johnson's Lady Truckers and the Saints.
Smith said the tournament will give the Bahamian public a rare opportunity to witness one of the country's most popular games played at a higher level.
"The purpose of this tournament is to allow our club members and the Bahamian public an opportunity to become exposed to a higher level of volleyball in the country. To that end, we would like to thank the BVF for sanctioning this event, allowing international athletes to not only visit our shores but to participate in an intense three-day competition," he said.
Cash prizes, individual and team Awards are available.
The UWI Volleyball Club from Jamaica will be back to defend their championship title in the women's division while the Caribbean All Stars will defend their title on the men's side.