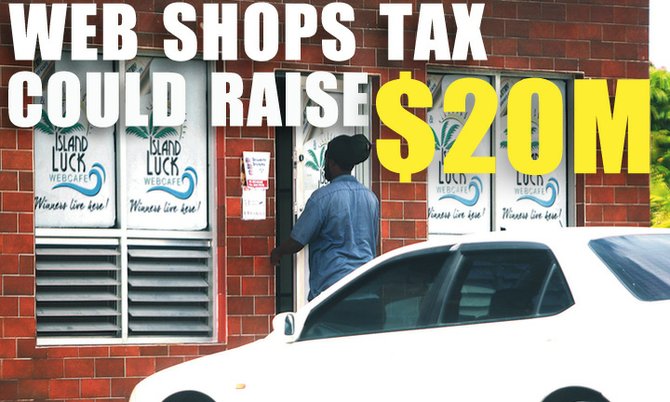 By KHRISNA VIRGIL
Tribune Staff Reporter
kvirgil@tribunemedia.net
IF BAHAMIANS say "yes" to the legalisation of web shop gaming in the country, tax revenues ranging from $15 to $20 million a year could be funnelled into the public purse, Prime Minister Perry Christie announced yesterday.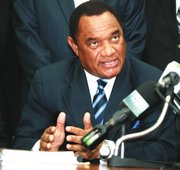 In addition, web shop chiefs, Mr Christie said, could face up to $1 million in licensing fees coupled with a performance bond in a bid to award certification to a small number of licensees.
The Prime Minister made the statement in the House of Assembly shortly after announcing that Bahamians would turn out to the polls in one month to cast votes during the highly anticipated referendum.
Mr Christie said: "If licensed web shop gaming becomes a reality, it is anticipated that tax revenues would initially be at $15 to $20 million range per annum. 
"I wish to make it clear that in the event that the referendum question passes, it would be the policy of my government to limit web shop licenses to a small number. This would also help ensure that the regulatory infrastructure of the Gaming Board, which I confirm would be the regulator of the licensed web shops is up to the task of adequately monitoring and regulating web shop operations."
Mr Christie said the revenue would be earmarked for use in helping to fund educational scholarships, athletic, sporting, music and art developments.
A range of private and public community, health, infrastructure, recreational, and social outreach facilities and programmes are to be funded as well.
To qualify for a web shop gaming license, applicants would have to meet specific criteria which include experience, integrity and expertise along with a suitable financial footing. Organisational and internal controls to operate in a responsible and transparent manner are also required, the Prime Minister said.
"This would be in addition to the annual taxes that would be payable, based on the revenues of the licensed web shops, similar to the taxation structure that applies to casinos.
"Web shops would also be required to contribute to the cost of implementing the new laws and regulations for web shops."
The legalising of this type of gaming would then force owners to fund, at their own expense, programmes to help protect gamers from addiction and to help in the treatment and rehabilitation of such persons.
Instituting measures approved by the Gaming Board, to ensure that only persons of the legal age are allowed to use web shop facilities is also required.
Anti-money laundering standards also would be altered to ensure that the Bahamas remains effective in its monitoring regulations, Mr Christie said.
The government would ensure that gaming laws are enforced and that persons who break them are dealt with to the full extent of the law should Bahamians vote no, The Prime Minister said.