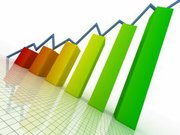 Colina Holdings (Bahamas) yesterday said net income available to ordimary shareholders had more than quintupled year-over-year, hitting $7.1 million for the first nine months of 2012 compared to $1.3 million last year.
The BISX-listed parent of Colina Insurance Conpany said net income attributable to ordinary shareholders was equivalent to $0.29 per ordinary share, compared to $0.05 per ordinary share for the same period in the prior year.
"We are pleased to record another profitable quarter for Colina, and to mark the period with continued positive growth in key financial indicators, including net income, shareholders' equity and asset growth," said chairman Terence Hilts.

"Despite a challenging economic environment, our solid capital position, high quality investments and disciplined operational capabilities remain a source of competitive advantage and we continue to see sustained growth."
Colina is focusing on strengthening the balance sheet by increasing capital and maintaining strong reserve levels.
As at September 30, 2012, the company had total assets of $568.6 million compared to $549.9 million at December 31, 2011.
Invested assets remain a significant proportion of the asset base, comprising 79.8 per cent of total assets.

Investment earnings for the period January 1, 2012, to September 30, 2012, continue to be tempered by the reduction in the Bahamian Prime Rate in mid-2011, with net investment income to September 30, 2012 totalling $22.3 million compared to $22.5 million for the same period in 2011.

General and administrative expenses for the nine months ended September 30, 2012, were 21.1 per cent of total revenues, compared to the prior period ratio of 19.2 per cent.

The consolidated general and administrative expenses for the nine months ended September 30, 2012, include the expenses of the company's subsidiary, Colina General Insurance Agency, whose administrative expenses were not consolidated with the company's until it was acquired in December 2011.

"We will continue to invest strategically in our business and to leverage our competitive advantages in service and convenience to benefit our clients," said Mr Hilts.