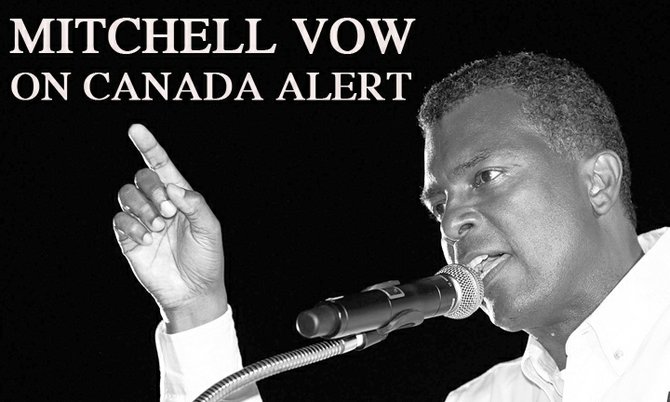 By NEIL HARTNELL
Tribune Business Editor
nhartnell@tribunemedia.net
Disgruntled investors have told the Canadian government that "the Bahamas justice system appears to be stuck in neutral" in handling their complaints over a $52 million real estate development, blasting perceived 'inaction' by both the current and former administrations.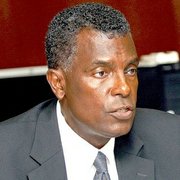 In the letter that appears to have sparked a Canadian government warning about Bahamian real estate transactions, Christopher and Jane Bain, homeowners at the strife-torn Oceania Heights project in Exuma, complained to Canada's minister of state for foreign affairs, Diane Ablonczy, that government officials in this nation were even refusing to take their calls on the issue.
Tribune Business obtained a copy of their July 13, 2012, letter just as Fred Mitchell, minister of foreign affairs and immigration, pledged that he and the Government would "address" both the Canadian investment advisory and the Oceania Heights dispute. The warning says real estate and investment-related disputes in the Bahamas may be "prolonged and costly to resolve".
Suggesting that the warning did "not truly represent the picture in the Bahamas", when asked by Tribune Business whether he and the Ministry of Foreign Affairs would respond, Mr Mitchell replied: "There's no question about that.
"I spoke to the Attorney General this morning, and I intend to address it. My own feeling is that there are judicial disputes in Canada that are equally as tortuous, so I'm not sure it [the investment advisory] truly represents the picture in the Bahamas. So I have the responsibility to ensure the record is set straight."
Mr Mitchell indicated he was surprised that the Canadian government would issue such a warning, seemingly at the behest of its citizens, without probing more deeply into the situation on the ground.
"I'll have more to say on Monday [today]," he added in a brief interview with Tribune Business from Grand Bahama. "What I was concerned about was that I first saw the piece in the paper at Lynden Pindling International Airport, and a couple of non-nationals of the country saw the headline and also became concerned about it.
"I was concerned about it when I saw it, it's not a good thing and needs to be addressed."
The Bains' letter indicates that they, and other Oceania Heights homeowners engaged in an ongoing dispute with the developers, Howard and Donna Obront, and their Bahamian attorney, Anthony Thompson, have become increasingly frustrated with the alleged failure of successive governnments to even acknowledge their concerns.
They also claim that Canada's High Commissioner for Jamaica, Stephen Hallihan, whose portfolio covers the Bahamas, has made repeated inquiries of Bahamian officials on their behalf but "to no avail".
Noting that Mr Hallihan had suggested they write to Ms Ablonczy, in her capacity as foreign affairs minister, the Bains said: "To our knowledge there are at least 20 Canadians (several from your home province of Alberta), including the two of us, who are involved in this situation. There are roughly an equal number of American citizens who are also involved, and, like us, they are reaching out to their government for help and intervention.
"For over two years we have been co-operating with the Bahamas Police in their investigation........., but for one reason or another the Bahamas justice system appears to be stuck in neutral."
Tribune Business revealed in February 2012 how some homeowners at the 125-lot Oceania Heights development were alleging difficulties in obtaining title documents to their properties, and questioning whether due Stamp Duty payments were being passed to the Public Treasury.
Other claims were that Oceania had twice sold the same land to two different buyers, something the developers admitted had occurred "once" due to a "clerical error".
In response, the Obronts and Mr Thompson accused a "small minority" of Oceania residents of pursuing "a smear campaign" against them in a bid to seize control of the project and force them out. In denying all the allegations against them they also questioned why, if the Bains and others had such a strong case against them, they had not taken their complaints to the Supreme Court via a civil action.
Asserting that all homeowners had "crystal clear title" to their property in Oceania Heights, the Obronts and Mr Thompson also denied claims that 11 lots, which are the subject of a legal dispute now at the Privy Council, had been sold to third-party buyers.
The Bains, though, said in their letter that successive Bahamian governments had "stood by and let this situation continue".
"What is particularly perplexing is that the Bahamas Police and senior officials within the Government of the Bahamas know all of this, and have known about it for roughly two years," the Bains said.
"Yet despite two years of writing countless letters, meeting with senior officials, spending thousands and thousands of dollars on lawyers, nothing happens."
They added that their attorney had brought the Oceania Heights matter to former Prime Minister Hubert Ingraham's personal attention, but "he did nothing to address the situation".
Now over to the Christie administration. "When the new government took office earlier this year, we took heart and brought renewed vigour to our pursuit," the Bains told the Canadian government.
"We have written (June 19, 2012, by registered mail and by e-mail) to the new Attorney General, Allyson Maynard-Gibson, to inform her of this situation but have yet to hear back from her. We have once again called Michael Smith, the Bahamas High Commissioner here in Ottawa, and now he will not take our calls."
The Obronts previously confirmed to Tribune Business that attorney Mr Thompson had been questioned several times by the Royal Bahamas Police Force in relation to matters surrounding Oceania Heights.
However, he has not been charged, and the Obronts have accused the homeowners opposing them of using the police, and threat of a criminal investigation, as leverage to force them into an unfavourable settlement. They contend it is a civil, not criminal, matter.
The Bains, in their letter to the Canadian government, said the police were awaiting a "green light" on how to proceed from Garvin Gaskins in the Attorney General's Office. "One of our colleague property/home owners, recently travelled to Nassau and, in the company of two of our lawyers, met with Mr Gaskins," they wrote.
"Mr Gaskins explained that because the police file is so large it is taking considerable time to process it, and the reason for the delay is that the photocopying is as yet incomplete. This explanation was met with explicit disbelief, and Mr Gaskins will no longer take our calls."
While Tribune Business was unable to reach Mrs Maynard-Gibson for comment before press time, one of the attorneys present at the meeting with Mr Gaskins confirmed the "size of the police file" explanation. Speaking on condition of anonymity, though, they did not recall the "photocopying" issue.
Describing Mr Hallihan as "extraordinarily helpful", the Bains' letter added: "He has spoken to several senior Bahamian government officials. Unfortunately, and through no fault of his, this has been to no avail, which is undoubtedly why he suggested that we write to you.
"Let us say in closing, the Bahamian economy relies heavily on foreign investment. For investors, the need for confidence in the country in which they make an investment is essential. As we are sure you now understand, our experience to date has not been a positive one."
And they told Ms Ablonczy: "We are bringing this matter to your attention because we are optimistic that with the change of government there may be a fresh opportunity in which a few words from somebody of your stature in the Canadian government might make all the difference.
"A prominent US Senator has promised us that he will be writing the new Prime Minister, Perry Christie (who is also the Minister of Finance), to advise him that if matters continue as they have to this date that he will be recommending that the US government place an investment advisory regarding the Bahamas on the US government's main Web site.
"We are asking you if you, or Stephen Hallihan, on your behalf, would also contact the new Prime Minister, Perry Christie, and/or the new Attorney General and Minister of Legal Affairs, Allyson Maynard Gibson, to ask about this situation and what they intend to do to ensure justice is done, perhaps indicating in the same breath that the Canadian government will always take steps to inform and protect its citizens with regard to perilous situations around the world."