By LAMECH JOHNSON
Tribune Staff Reporter
ljohnson@tribunemedia.net
A NIGHTCLUB was shut down over the weekend during a raid by police who were tipped off that the West Bay Street spot was a strip club.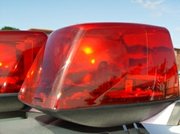 Friday's late night raid on Copacabana by Central Division officers resulted in the arrest of three employees, 11 "exotic female dancers" and 12 male patrons for various offences.
Those offences were operating a business in breach of the business licence, soliciting for the purpose of prostitution and breach of the Immigration Act.
The nightclub was closed because of the first offence. The 11 dancers are reported to be illegal migrants and are facing deportation.
Police are warning night club owners that they will be targeted and shut down if they are allowing and continue to allow persons to engage in illegal activities on their premises.
This is the fourth nightclub to be closed down by police following raids.
In one weekend, July 20-21, police shut down three nightclubs, the names of them were not disclosed. Two were ordered closed for not being in possession of a valid liquor licence while the other was closed for operating as a liquor wholesaler without a licence.
On August 31, police raided a nightclub in Nassau Street and discovered four handguns along with a quantity of ammunition. No arrests were made at the time, nor was the establishment ordered closed.
A 17-year-old boy is in custody in connection with the firearms discovered during the nightclub raid.
He was arrested on Friday evening, as he was wanted for questioning in connection with the find.
Also on Friday, Drug Enforcement Unit officers uncovered a high powered weapon along with a quantity of ammunition in a bush on Infant View Road.
While no arrests were made, police are appealing to the public who may have information regarding the discovery to contact police at 919 or CRIMESTOPPERS at 328-TIPS.