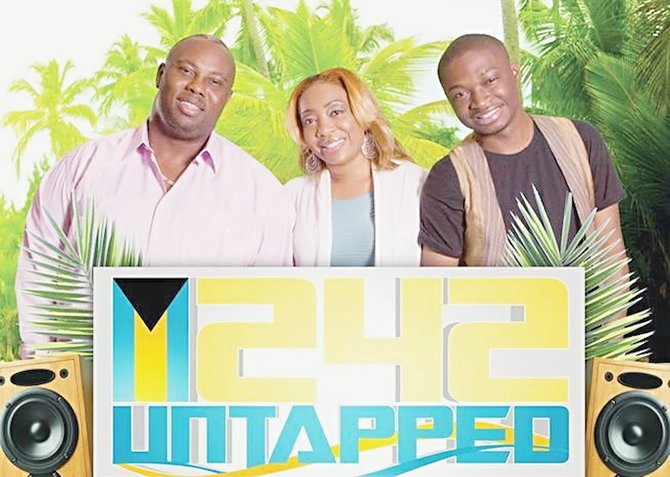 THE songs have been approved and the judges are ready to search for the next gospel superstar as 242Untapped gets ready to host auditions for season two.
According to Vincent 'V-Mac' McDonald, founder of Elevation Records and 242Untapped, there are a few changes this season but the show will keep its core essence.
He said that he expects a fair turnout at auditions, which are set for September 7 in New Providence and September 14 in Grand Bahama.
"Quite a few people have registered at www.242untapped.com," he said. "I think everyone is eager to get the ball rolling, especially after seeing the success last year's winner Shanique Thurston.
"She did very well in the studio and got to perform her songs on a local tour. Her Praise Break has been a welcome to the listening audience and as it pertains to the stage, she's certainly established herself as an artist who can stand alongside international talents."
V-Mac pointed out that while Shenique Thurston was the winner, she was not the only one who tasted success.
"Because we were taping the show, the runners up got incredible exposure and some have been called upon to make appearances at major events to further their careers," he said.
"This year, we are bringing on a few international personalities so you never know what might happen. Someone may have the chance to record with an international gospel singer or even go into an American city to perform. All in all, our sponsors have been quite generous this year and we are excited as we narrow down the list through the audition process."
V-Mac also confirmed that he will be taking more of a back seat approach this season to allow other talented young Bahamians to work at the forefront –from hosting to being a part of the crew.
The judges – Chris Roberts, Nadine Moss and Jonathan Farrington, staples in the Bahamian gospel music industry – will return for the second season.
"We have a few surprises and some new faces," he said. "I have an awesome, inspiring team this year and that aligns with my goal of making sure that youth have the opportunity to stir up their gift.
"I want to give others the opportunity to shine because this is so much bigger than me, myself and I. "If I can help someone perfect a skill that helps a whole lot."