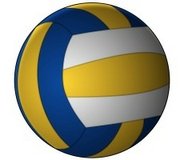 wed pics
VOLLEYBALL
NPVA CHAMPIONSHIP
THE Scottsdale Vixens and the Technicians have both taken commanding 2-0 lead in their New Providence Volleyball Association's best-of-five championship series on Wednesday night at the DW DAvis Gymnasium.
In the ladies match, the Vixens continue their winning streak by taking four tough sets over the Johnson's Lady Truckers 25-21, 25-21, 33-35 and 25-16. Cheryse Bain led from all angles with 15 kills, two blocks and three aces. Laval Sands assisted with seven digs, Latondra Brown had 10 receptions and Tia Wilson finished with 27 assists.
For the Truckers, Davia Moss led with 12 kills, Shantia McPhee had three blocks and Laverne Symonette helped out with two aces and 35 assists.
In men's action, it took another exciting five setter and once again the Technicians proved to be the stronger team as they defeated the Scotia Defenders 25-17, 20-25, 29-27, 27-29 and 15-10. Renaldo Knowles led all scorers with 25 points, Eric 'Pappy' Johnson had four blocks and Audril Farquharson ended up with two aces and 66 assists.
For the Defenders, Shedrick Forbes finished with 14 kills, Endierich Rahming 2 blocks and 3 aces.
Game three in both series will be played tonight starting at 7:30 pm with the ladies match-up. The men will take to the court at 9 pm.
BASKETBALL
NPWBA
THE New Providence Women's Basketball Association had to cancel its double header on Thursday night due to the fact that the DW Davis Gymnasium was not available. The DW Davis Junior High School was holidng its Parents Teachers Association (PTA) meeting.
The will resume play on Saturday at 7:30 pm with a speical All-star night, featuring the Coaches vs Referees and the NPWBA All-Stars vs The BUT Educators ( BGDWBA champions). Saturday evening is also be the league's fan appreciation night.
NPBA ACTION
THE Commonwealth Bank Giants and the MailBoat Cybots closed out the New Providence Basketball Association's regular season with double header victories on Wednesday night at the CI Gibson Gymnasium.
While the Giants blasted the Pyramid Food Rockets 98-70, the Cybots held off the Y-Care Wreckers 92-89.
In their win, Gamaliel Rose had a sdouble double with 23 points and 19 rebounds; Jaclson Jacob also had 23 points and Mark Hanna finished with 13 points and eight rebounds.
In the loss, Tameko Moxey scored 22 points; Adorn Charloe had 13 points and 10 rebounds; Taureen Forbes had 11 points with 10 rebounds and Jamar Bain also had 11 points.
In the Cybots win, Eugene Bain had a double double as well with 25 points with 12 rebounds; Ahmad Bootle had 20 points and Jermaine Storr contributed 12 points.
In the loss, Kevin Smith scored 23 points, Salathiel Dean had 21 points with 21 rebounds, Jamarise King had 15 points and both Leon Bain and Kevin Armstrong had 12 points.
The NPBA is set to start its first round playoffs with the following matches next week:
Wednesday's schedule
7:30pm Pyramid Food Rockets vs Real Deal Shockers. 9 pm Mail Boat Cybots vs BTC Digitals.
Friday's schedule
7:30pm RBPF Crimestoppers vs Woodside Petroleum Conquerors. 9 pm Commonwealth Bank Giants vs PJ Stingers.
Saturday's schedule
7:30pm BTC Digitals vs Mail Boat Cybots. 9 pm Real Deal Shockers vs Pyramid Food Rockets.