By SANCHESKA BROWN
Tribune Staff Reporter
sbrown@tribunemedia.net
BAHAMIANS will be allowed to purchase shares in "number houses" if the January 28 referendum on gaming is passed, campaign coordinator for "Vote Yes" Phillip Galanis said yesterday.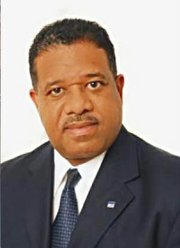 Mr Galanis said the web shop owners are prepared to "engage in an initial public offering" where Bahamians will be allowed to be a part owner in web shop gaming.
"Bahamians across the board will be able to buy shares in these companies. Just as was done with the Port on Arawak Cay, just as was done at Commonwealth Brewery as has been done at Cable Bahamas. They are doing this because they want to encourage persons to participate in gaming at another level and so they will put aside a percentage, say 30 or 40 per cent of the company, because naturally they would want the majority," he said.
"What I have gathered is that they may come together and join one entity or maybe several entities, it really depends on what makes the most sense. Of course it will be regulated and it will all be transparent and monitored by the securities commission. They will have to do audits, they will need to be scrutinized but what they are saying is 'we have no objections to offering our shares to the public'."
Mr Galanis said the shares are an opportunity for gamblers and non gamblers alike."
"Being able to buy shares in a web shop is a tremendous benefit to persons whether you gamble or not, whether you are involved in gaming or not because these companies make money and companies that make money pay dividends and there aren't a whole lot of companies that are available to Bahamians nowadays in which they can put their money in. If you have $20 you can take $10 to gamble and $10 to buy shares. Those who engage in gambling will recognize that if they purchase shares they may not win in the web shop but they will certainly have a piece of the pie."
"That changes the dynamics considerably and it really disabuses people of thinking it is only for a few. It is their commitment and I am going to try and persuade them to come out public and say this before the referendum because it is important."
According to Prime Minister Perry Christie if the country should say "yes" to the legalization of web shop gaming in the country, tax revenues ranging from $15 to $20 million a year could be funnelled into the public purse.
The gaming referendum is scheduled for January 28.