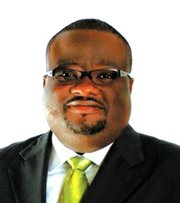 By NEIL HARTNELL
Tribune Business Editor
nhartnell@tribunemedia.net
A well-known Bahamian airline has been ordered by the Nassau Airport Development Company (NAD) to "cease and desist" from plans to impose a 5 per cent 'collection processing fee' on all taxes it remits to the LPIA operator.
Sky Bahamas, via a February 14, 2013, letter, informed NAD that it planned to "levy a collection processing fee" on all charges and fees it collected for the latter, through passenger ticket prices.
Darius Ferguson, the airline's chief financial officer, wrote: "As we expend resources and incur costs in the collection and remittance of these fees, we are requesting a 5 per cent collection processing fee on funds collected and subsequently submitted to NAD."
Mr Ferguson said Sky Bahamas proposed to apply this levy to the domestic and international Passenger (user) Facility Charges; the domestic and international Security Fees; and Passenger Processing fee.
On the Passenger Facility Charges, Sky Bahamas said a 5 per cent levy would amount to 25 cents and $1.48 on the domestic and international variety, respectively, which total $5 and $29.50.
On the Security fees, the carrier suggested that the domestic and international levies would amount to 25 cents and 35 cents, respectively, out of a total $5 and $7.
Finally, on the passenger processing fee, Sky Bahamas said its proposal would amount to a 30 cent levy on a $6 charge.
When contacted yesterday, Captain Randy Butler, Sky Bahamas' chief executive, told Tribune Business that the airline made the proposal because collecting, then remitting, NAD's various charges to the airport operator was "burdensome" for both the carrier and its passengers.
Revealing that these fees sometimes accounted for a collective 20 per cent of passenger ticket prices, Captain Butler said their imposition acted as a deterrent to Family Island development and the growth of air transportation services to these locations.
And he added that, in some instances, these fees were being levied for services not rendered, such as baggage screening on domestic routes .
Captain Butler also echoed Mr Ferguson's letter, noting that it was common practice at many airports - especially in the US - for carriers to be reimbursed for collecting fees and charges on its behalf.
However, Sky Bahamas' proposal was quickly grounded by NAD. Troy Strachan, the Lynden Pindling International Airport (LPIA) operator's commercial development manager, ordered the airline in a March 5, 2013, response to "cease and desist" from the idea.
Given that there was no provision under either the Civil Aviation Act or The Airport Authority Act that would allow Sky Bahamas to deduct such 'processing fees', Mr Strachan warned the airline not to breach Bahamian law or its "lease and licence agreements" with NAD.
Arguing that NAD's fees and charges were consistent with International Civil Aviation Organisation (ICAO) policies, Mr Strachan wrote: "The small imposition experienced by Sky Bahamas in the collection of fees could also be offset with the ease of facilitation of your customers through the terminal, thus minimising the costly delays caused by the separate processing of your passengers.
"Furthermore, the new cash stream you are proposing to create for Sky Bahamas by 'taxing' the passenger charges of LPIA that are used to defer airport development costs would increase the financial burden on the airport."
This, Mr Strachan added, would force NAD to implement an "offsetting increase in other charges and fees to users and operators such as yourselves to compensate for the loss in revenue.
"As you are aware, airports typically strive for revenue neutral compensation. Like most airports, our rates and fees are based on ongoing operations and maintenance and capital costs, and future capital needs of airports."
However, arguing that LPIA's redevelopment was different from many other airport upgrades, being driven by what the Government wanted as opposed to its users, the airlines, Captain Butler questioned whether the burden of paying for this was meant to fall on tourists or domestic airlines and passengers.
"We're saying to them: This is a tax. The laws and regulations require us collect the taxes and pass it on to you'. It's burdensome for us, and burdensome for the passenger'," Captain Butler said of the rationale for levying a 'processing fee'.
"When we look at a ticket, in most cases 10-15 per cent is taxes, and in some cases, 20 per cent."
Arguing that this often amounted to "double taxation" on domestic routes, thus inhibiting Family Island route development, Captain Butler said there seemed to be a policy "disconnect" between the Ministries of Aviation and Tourism, NAD and the Civil Aviation Department.
He argued that while the Government was "saying on one hand" it wanted to encourage Family Island development, on the other it was discouraging this via its fees and charges policies.
Captain Butler also pointed out that while Bahamasair and foreign carriers were often given Bahamian taxpayer subsidies to encourage them to open up routes to this nation, similar support was not forthcoming for locally-owned airlines.