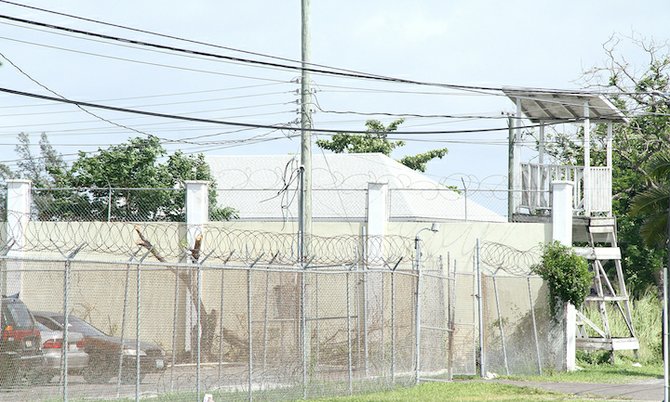 By KHRISNA VIRGIL
Tribune Staff Reporter
kvirgil@tribunemedia.net
THE leader of a Miami-based Cuban exile group has re-ignited calls for the government to launch a full investigation into allegations of sexual abuse made by a female Cuban detainee.
Reader poll
Fred Mitchell should be fired 34%
Fred Mitchell should resign 13%
The PM should resign 3%
No one should lose their job 51%
390 total votes.
Democracy Movement leader Ramon Sanchez also wants the Royal Bahamas Defence Force officer who allegedly committed the abuse to be removed from his post.

He said if Foreign Minister Fred Mitchell did not want to go down in history as an official who attempted to 'cover up' alleged wrongdoings and the violation of detainees' human rights, he should remove himself from the situation.
Mr Sanchez said: "We, ethically, cannot stop our demands for the truth, until [alleged] sex abuse against women in the detention centre is addressed.
"Equally important is the [alleged] abuse children were subjected to by having to endure a hostile environment that even adults found unbearable. If nothing is done about this, future conditions for detained children will not change.

"The only ethical thing remaining for the Minister of Foreign Affairs to do if he does not want to be branded by History as a Minister who covered up is to, at least, separate himself from this case."
Mr Sanchez questioned why Foreign Affairs Minister Fred Mitchell had regarded his group as 'the enemy' when its aim, he said, was to expose the wrong doings of a small group of RBDF officers.
"We deeply respect the people of the Bahamas and suffer deeply the gross manipulation of the truth by the Minister of Foreign Affairs portraying us as enemies. "This man has the same serious problem identifying 'the enemy' as he has allowing the truth to surface."
The Tribune attempted to contact Mr Mitchell but was not successful.