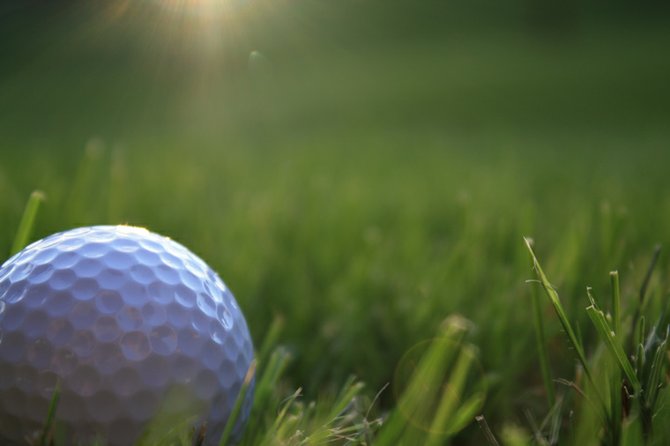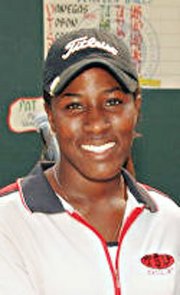 By RENALDO DORSETT
Sports Reporter
rdorsett@tribunemedia.net
In her second appearance on the LPGA tour, Bahamian golfer Georgette Rolle looks to improve on last year's performance at the Pure Silk Bahamas Classic when the 2014 edition of the tournament tees off today.
Rolle is scheduled to tee off on No.10 of the Ocean Club Golf Course 12:40pm today in Group 34 alongside Jaye Marie Green of Boca Raton, Florida and Vicky Hurst of Melbourne, Florida.
Thirty-six groups will tee off on day one, highlighted by defending champion Ilhee Lee of South Korea, who will begin competition at 12:20pm in Group 29 alongside Thidapa Suwannapura and Moriya Jutanugarn of Thailand.  
Other notable players, including Stacy Lewis, Michelle Wie and Natalie Gulbis are slated to tee off between 8am and 8:20am.
Hall-of-Famers Se-Ri Pak and Juli Inkster are set to start play at noon and 12:10pm respectively.
In last year's event, the tournament was reduced to 52 holes due to inclement weather, and in her LPGA Tour debut, Rolle finished tied for 137 out of a field of 144 with a 147, shooting rounds of 46-49-51.
Rolle, 28, was given one of the two sponsor's exemptions into the field and ended up tied with Australian Sarah Jane Smith with 147.
"Being in this tournament is definitely an experience, a little bit of pressure but I am happy for this chance to show what we have got here at home," Rolle said. "The rain last year helped me wash away some of the pressure of being a hostess as well, but of course I have to play that role as well as stay focused on the event. It is a challenge, but I like it."
Rolle, who won the Bahamas National Amateur Championship twice, in 2003 and 2007, was awarded her second consecutive sponsor exemption.
"These girls coming here are the best and so I have been training a lot. If you want to stay on par you have to do what the best do, they are working hard and they are keeping healthy. I was really grateful that I got the opportunity to compete last May. We were all hoping to play a full event, but I'm happy that I got the opportunity to come back and play in this one again," she said.
With the tournament showcasing players on the LPGA, who are ranked in the top 100 in the world, Rolle admitted that it's not going to be a walk in the park. As a Bahamian who frequents the golf course, she's hoping that it will give her an advantage over her rivals.
"In golf, you really don't know what to expect," she said. "My practice is coming along really well and so I expect to make the cut through the weekend and take it from there."
To improve on last year's performance, Rolle said she intends to focus more on reading the green assisted by her caddie, top local junior golfer Ricardo Davis.
"I'm fully prepared for that because I've been working on it," Rolle said. "He's pretty good at reading the greens. So where I may fall short, he will be right there to help pull me through."
The tournament is hosted through Sunday at the Ocean Club Golf Course, Paradise Island.
Admission and off-site parking are free for all general spectators planning to attend the event.
General parking is located at the Hurricane Hole parking lot on Paradise Island and shuttle transportation will be provided to and from the golf course on a regular schedule. The Golf Channel will showcase the Classic, with 10 hours of live coverage. Live play will be shown from 11:30am to 2:30pm on Thursday and Friday and from 3-5pm on Saturday and Sunday. For more tournament information, visit www.puresilkbahamasclassic.com