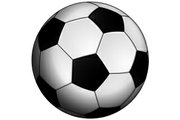 By RENALDO DORSETT
Sports Reporter
rdorsett@tribunemedia.net
BILLED as a "David vs Goliath" matchup, Bahamas Football Association national team head coach Dion Godet expects the Bahamian public to be pleasantly surprised at the product the Bahamas will produce on the pitch this week when they host a trio of regional powerhouses.
The Bahamas is scheduled to open competition today in the Caribbean Football Union Men's Under-17 Qualifier in the Roscow A L Davies Soccer Field at the Baillou Hills Sporting Complex.
The Bahamas will play a three-game series grouped with Bermuda, Martinique and Puerto Rico, beginning with tonight's matchup against Bermuda at 7:30pm.
"The team is in tip-top shape, if there is such a thing as peaking at the right time, they are there. Just before the tournament everyone is geared up and ready to go, we have taken care of any nagging injuries, these guys have prepared diligently and now it's just a matter of executing on the field," Godet said.
"This is truly a 'David and Goliath' sort of matchup because we are going against a strong field. Bermuda recently finished fourth in CONCACAF region at this age group, Puerto Rico is strong because they have access to US talent and funding, Martinique is also strong because they have French funding and talent so we are playing three countries that have feeder systems that are very good and we have our work cut out for us."
The coaching staff also includes assistant coaches Nesley Jean, Harvey Mullings and goalkeeper coach Jason Minnis.
Many of the players that have been in training camp for the current under-17 side were members of the Bahamas' CONCACAF under-15 side which competed in the Cayman Islands in 2013.
The team gained a wealth of experience from the tournament and finished with a 1-3-1 record, in addition to a goal difference of +1.
"We have come a long way from where we were when these guys competed in the Cayman Islands. There has been a marked improvement fitness, soccer IQ, relation to ball movement and spacing on the field and just in general we have cranked up about 200 per cent," Godet said. "Those sitting in the stands will be pleasantly surprised at the product we will produce on the pitch."
Twenty teams will compete in this first round of the CONCACAF qualifier and the Bahamas' group will include Bermuda, Martinique and Puerto Rico. The additional top two teams in the draw, Haiti and Jamaica, will receive first round byes directly to the final round, hosted in Haiti.
Other opening round hosts at the group stage include Guadeloupe, Trinidad and Tobago, Dominica and Cuba.
Winners in each group and the top-ranked second place finishers will advance.
For the team to advance, Godet said the goal is seven points, which equates to two wins and one draw.
For that to happen, he is calling on the Bahamian public to lend their support to the team and create a true home-field advantage.
"I have heard from a few of the players that it was a nerve-wrecking experience playing in the Cayman Islands in front so I think for us, we look to have that same effect on the other teams. It is still July, we are still in the independence season and I think that will have an effect on our national pride as the only independent country in this group," Godet said. "World Cup fever just swept the globe so I am hoping that will carry over to local enthusiasm for the sport. People like a winner so it will have a huge impact on the local development of the sport if we got out of this round. Perhaps it will lead to more funding and more opportunities for competition outside of these traditional annual events. In order for that to happen, it starts here and we need to win."
BFA secretary general Fred Lunn calls it one of the best prepared junior national teams he has seen in recent memory.
This team has done a phenomenal job in preparation and that is a credit to Dion Godet, the staff and anyone that has really spearheaded this team coming together and we are all eager to see how they perform against a very challenging group," Lunn said.
"These boys have played at this level before, for many of them it was an eye-opening experience at the international level but the experience in Cayman will no doubt add to their confidence when they compete at home. With the Bahamian public, friends and family cheering in the stands, I know that 12th man will make a difference in the way they perform."
The event is sponsored by Insurance Management, Superwash, Toyota, Bahamas Waste, Bahamas Local.com, Dolphin Encounters and 4th Terrace Diagnostic Centre.
GROUP FIXTURES
Wednesday, July 23
5:30pm - Puerto Rico vs
Martinique
7:30pm - Bahamas vs
Bermuda
Friday, July 25
5:00pm - Bermuda vs
Puerto Rico
7:30pm - Bahamas vs
Martinique
Sunday, July 27
3:00pm - Martinique vs
Bermuda
5:30pm - Bahamas vs
Puerto Rico