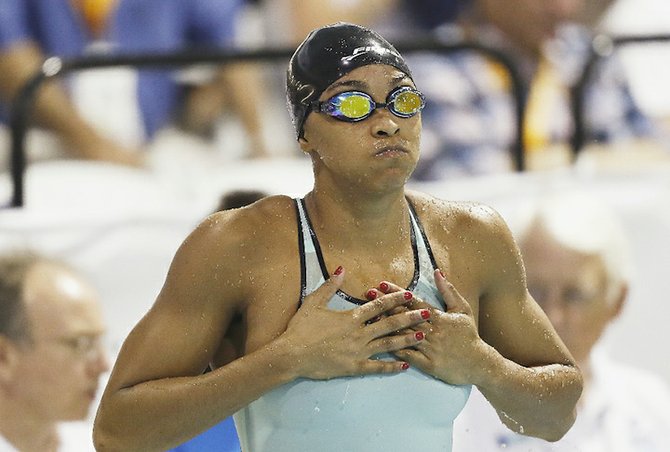 By BRENT STUBBS in Glasgow
Bahamian swimmers got off to a flying start to start day two of the competition at the 20th Commonwealth Games this at the Tollcross Swimming Centre in Glasgow.
In the women's 50 metres freestlye heats, both Arianna Vanderpool-Wallace and Ariel Weech advanced to the semi-finals tonight.
One event later, they were joined by Dustin Tynes, who also advanced in the men's 100m breaststroke. Vanderpool-Wallace, the Bahamian flag bearer during the opening ceremonies on Wednesday night, turned in a second place finish in 24.61sec with Weech touching the wall in a lifetime best of 25.93 for seventh.
Vanderpool-Wallace, who watched as her 200m freestyle record fell by Joanna Evans yesterday, went into the semi-final with the fourth fastest time, while Weech was 14th. They will swim in the semi-finals one at 2.55 pm EST.
The final is scheduled for tomorrow afternoon. In the fourth of five heats in the 100m breaststroke, Tynes clocked a lifetime best of 1min 04.42sec to qualify with the 14th fastest time. The semi-finals start at 3.05pm EST.