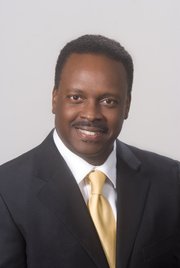 By RENALDO DORSETT
Sports Reporter
rdorsett@tribunemedia.net
Accolades continue to pour in for the dynamic trio of Bahamian teenagers recently chosen in the 2014 Major League Baseball Draft.
Members shifted focus from the debate on the 2014/2015 budget in the House of Assembly yesterday, to congratulate Anfernee Seymour, Todd Isaacs Jr and Byron Murray who were each present in the gallery.
Minister of Youth, Sports and Culture Dr Daniel Johnson said the young men represented a bridge in the generational gap.
"You stand on the shoulders of giants, of all the great baseball players that have come before you and laid that foundation that have allowed you to achieve this milestone," he said, "We must expand our global brand through sports and producing athletes such as these young men go a long way toward, that."
Seymour was selected by the Miami Marlins with the 297th pick in round seven, Isaacs went to the Toronto Bluejays with No 654 in the 22nd round and Murray got called by the San Francisco Giants in the 25th round with the 748th pick.
All three players were recruited right out of high school in Florida. While Seymour and Isaacs Jr were graduating room-mates at the American Heritage School, Murray came out of Trinity Christian Academy.
The three could swell the Bahamas' numbers to seven for players who are on pro contracts with Major League minor teams. And that list can push the Bahamas' total in the pro baseball fraternity to 46 with six of them advancing to play in the major league.
I will pay close attention to the Marlins, Bluejays and Giants, knowing that young Bahamians are now members of their farm system," said Prime Minister the Rt. Honourable Perry Christie, " And when you walk back in this House, we expect it to be as major league players."
Baseball continues its growth at the developmental level in the Bahamas with formation of the Bahamas Baseball Federation's national baseball tournament which features teams coming from New Providence, Grand Bahama, Eleuthera, Abaco and Exuma participating.
Now in its 12th year, this year's tournament is scheduled for June 19-22 at the newly renovated Grand Bahama Baseball Complex in Grand Bahama.
Another milestone was reached in May when the Government Secondary School Sports Association broke ground on new territory with the addition of baseball to their sporting curriculum.
Senator Greg Burrows threw out the first pitch at the recently built baseball diamond at Her Majesty's Prison complex to open the 2014 season and bring a long-awaited dream to fruition.
The baseball diamond is configured at 320 feet down both the left and right field lines, and 400 feet to dead centre.
More like this story