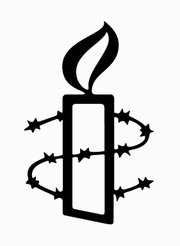 By RICARDO WELLS
AMNESTY International yesterday expressed concern over the application of the Bahamas' new immigration policy, fearing it has led to human rights violations.
The global rights organisation claimed that the Haitian-Bahamian community have been "disproportionately targeted" by immigration officials and are being denied due process before deportation.
The group also voiced concerns over the details of the policies that took effect on November 1, saying the entire policy had never been made public, therefore making the policy's "arbitrariness" unclear.
The new immigration measures stipulate that every person living in the Bahamas is required by law to have a passport of the country of their nationality.
In a statement Amnesty International said: "This extremely short deadline has made it very difficult for people to obtain a passport from their country of birth, potentially making thousands fall into a situation of irregular migration."
Also mandated in the new policy were procedures surrounding identification documents for children born to parents not possessing legal status in the Bahamas. Identification documents will no longer be issued to children of illegal residents and those that had been previously granted would not be eligible for renewal.
Amnesty said: "As these documents are necessary to prove eligibility to apply for Bahamian citizenship, their removal could potentially leave thousands stateless."
Amnesty pronounced after comments made by Minister of Foreign Affairs, Fred Mitchell, in which he said "there is so much criminality involved in immigration that these new rules and procedures are necessary in order to get on top of this problem". Amnesty claimed that language used by government "stigmatises" migrants and enables "discrimination and xenophobia" in the Bahamas.
"Some press reports and estimates by local civil society put that number at several hundreds," the statement said. "The vast majority of those arrested were Haitians or Bahamians of Haitian descent. Many of those arrested were subsequently released when family members presented documentation to the authorities proving their regular status to reside and/or work in the Bahamas."
According to official documents 77 people were detained, including Chinese, Filipinos, Jamaicans and Haitians from various areas of New Providence the day the government's immigration restrictions took effect.
Amnesty International alleged that many people were not given the opportunity to show their documentation. "There have been allegations that immigration officials forced themselves into people's houses in order to arrest them," the statement said.
In September, Mr Mitchell announced that the government would impose new immigration restrictions on November 1 in a bid to clamp down on illegal migration, particularly from Haiti.
There were recent assurances from the Ministry of Foreign Affairs that all operations carried out in recent weeks have been in accordance with the laws of the Bahamas. It claimed: "There has been no breach of the law and no violation of anyone's constitutional rights, sanctioned by the Bahamas Government in the enforcement of the country's immigration laws".