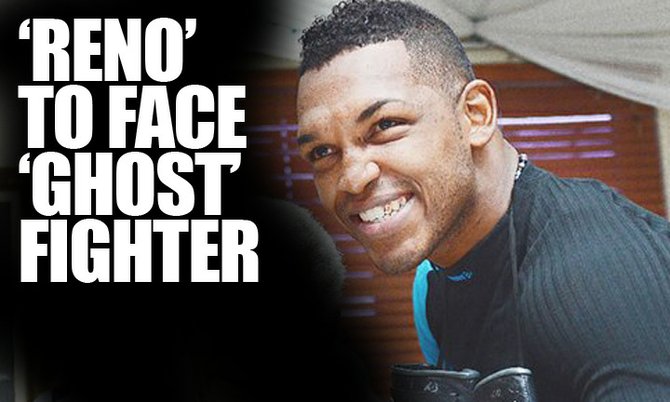 By BRENT STUBBS
Senior Sports Reporter
bstubbs@tribunemedia.net
Tureano 'Reno' Johnson left town yesterday for Santo Domingo, Dominican Republic, where he will be facing his next opponent on Saturday.
Johnson, the newly crowned WBC Continental Americas middleweight, will be taking on Marvin Bendicott. Very little is known of his opponent, who has a 28-1 win-loss record, but the 30-year-old Johnson said he's prepared to take on the "ghost" fighter.
"Reno is going to go there and fight as hard as he can," said Johnson, who is 15-1. "This is my fourth time fighting out of the United States. As a matter of fact, I've never fought in the Bahamas. So the Bahamian people have really not been able to see what I can do.
"Even now, I am the WBC's Continental of Americas world champion, yet I still don't have a Bahamas championship title or fought in a Bahamas championship fight. So it's a little contradictory for myself and the irony is that I am overwhelmed that I'm yet to fight before my home people."
Johnson, who is based out of Georgia in the United States, is coming off a 10-round unanimous decision over Mike Gavronski at the Little Creek Casino Resort in Sheldon, Washington, on July 11 when he won the vacant WBC Continental title.
And once he takes care of Bendicott on Saturday, Johnson said he will be directing his attention to fighting at home for the first time in January.
"Whoever my opponent might be, my promoter Gary Sure is working diligently and hard to ensure that I get a fight here in the Bahamas," Johnson said. "At this moment, we are just looking for the support and help from the Ministry of Tourism and the Bahamas government. I believe with everybody on board, we can make this happen. "This can be one of the biggest and grandest fights to take place since Mohammad Ali fought in the Bahamas."
While he would have liked to have travelled with his sister and coach Kayla Johnson, who unfortunately for him will be leaving on Sunday for a coaching course in Mexico, Johnson will be accompanied by Tony Bendicott, his American coach, when he steps in the ring against Marvin Benedicott.
"I'm just looking forward to going to the Dominican Republic and taking care of business just as I've done all throughout my professional career," said Johnson, whose only loss came in what he called a controversial 10-round TKO to Curtis Stevens on April 4 at the Liacouras Center in Philadelphia, Pennsylvania.
Johnson, however, will not be putting his title on the line.