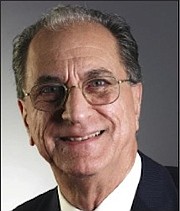 By JOHN ISSA
THERE have been a number of comments recently about the need for more dependence on local investment and less on foreign.
I am firm in my belief that both are good and necessary. That said, I have maintained for years and have written as well that Bahamian investment in the Bahamas is seriously reduced by the continued adherence to the antiquated and economically depressing policy on exchange controls.
When I did a survey some years ago, I could not find a single Bahamian who had savings who did not have some of these savings off shore. That is to say, most Bahamians are breaking these antiquated regulations anyway.
That being the case, why do we keep such outdated regulations? If Bahamians were free to move their money in and out of the country as they wished, there would be no motivation to hide some savings overseas. I would venture to guess that they are earning very little or even losing on their overseas investments and savings.
Just imagine the rush to take advantage of superior returns at home by those Bahamians who have hidden savings overseas because they are concerned that if they held them at home these savings may be imprisoned.
My understanding is that the Central Bank has, in the past, been worried that the Bahamian dollar may devalue should exchange controls be removed. That would not happen if they do not print too many Bahamian dollars.
There has also been the concern that the substantial amount that the Central Bank earns when they convert Bahamian dollars into a foreign currency would be lost. This can easily be recovered by some kind of excess on foreign exchange transactions or some other service tax. The conversion tax is currently paid by every consumer and business who uses foreign exchange, so this would be saved by one and all.
The benefits of freeing up foreign exchange are massive. What are we waiting for?


• John Issa is executive chairman of SuperClubs. He is writing regularly in The Tribune.