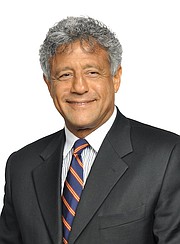 By SANCHESKA BROWN
Tribune Staff Reporter
sbrown@tribunemedia.net
FRED Smith, president of the Grand Bahama Human Rights Association, said yesterday he was "thrilled" that the courts are "not responding" to the government's policy change to ensure harsher penalties for breaches of the Immigration Act.
Mr Smith told The Tribune the new penalties were unconstitutional and the court cannot be forced by the minster or the executive branch of government to levy fines and punishment that does "not truly reflect the law".
"I am thrilled that the courts are not responding to Mitchell's policy," Mr Smith said. "The judiciary is not an organ of the executive. Judges do not just sit there and obey the commands of a minister. The fact that the courts have not inflicted these stiffer penalties is a reflection of the courts appreciating that these stiffer penalties are unconstitutional.
"Judges have limits to their power and magistrates only deal with misdemeanours and not felonies. The maximum they can impose for an offence, other than a drug related offence, is two years and for drugs the limit was set for five years. So these new penalties and fines, created by the amendment to the Immigration Act are unconstitutional and thank God the courts remain the last independent branch of the government and they are not answerable to Cabinet ministers and do not act upon government policy."
In a statement released on Tuesday, Minister of Foreign Affairs and Immigration Fred Mitchell said there are concerns that the changes to ensure harsher immigration penalties have not been reflected in sentencing by the courts.
"The country should know that the immigration law has been amended to increase the penalties for offences under the Immigration Act," Mr Mitchell said.
"Another concern is that the penalties that are being imposed in the courts do not seem to reflect the policy change made by the government when the law was amended to provide for more severe penalties."