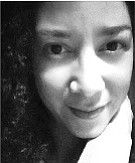 By NICOLE BURROWS
I am so tired of hearing people misuse the word "xenophobia" to suit their purpose or to sell their story.

It seems as if this word is trending, so anyone, including those with no knowledge of the real meaning of "xenophobia", feel compelled to use it, to inject it into the normal course of dialogue in order to sound as if they know something. If they don't use it because it's trendy, they use it because it's politically correct, and people are falling over themselves not to offend others with their own, rightful convictions.
I'll state clearly: yes, there are people out there who do fear and people who do hate. But I hardly think that it is appropriate to apply this word to a majority of people every single time they express what they regard as valid reasons for their beliefs.

The reason this incenses me so is because I feel like we are living in a time – and if we're not yet there in The Bahamas, we're certainly moving in that direction – where people can't even speak their minds or have legitimate disapprovals of something they find unacceptable without the trendy and politically correct telling them that there's a problem with it.
Definitions
Webster's Dictionary
PHOBIA - an extremely strong dislike or fear of someone or something
XENOPHOBIA - fear or hatred of strangers or foreigners, or of anything that is strange or foreign
Oxford English Dictionary
PHOBIA - an extreme or irrational fear of or aversion to something
XENOPHOBIA - dislike of or prejudice against people from other countries
If a Bahamian man says he does not like it that an illegal migrant has more legal or economic recourse than he in the country of his own birth, how does that equate to fear, let alone irrational fear, as per the definition of "xenophobia"? Are we not allowed to disagree or disapprove, or have dissenting opinions without someone slapping a retaliatory and inapplicable label on us? It seems, when you don't like to hear what someone says, all you have to do these days is claim something is "inhumane" and the watchdogs let themselves out.
What about the new, fully qualified, fully capable Bahamian college graduate who can't get a job in the offshore bank in The Bahamas, but the foreign wife of the foreign man associated with that bank has a job as the office manager? The Bahamian graduate is, of course, going to be displeased, and will express disapproval. What else is she supposed to do? Is that not her right in her country?
What about the Bahamian man who just had an idea for a business but he can't make two steps because of the bureaucracy of government and finance, with respect to acquiring funding for his idea or venture, or to set up his business as a legitimate entity? Meanwhile, the external person who is native to another country can do it with ease ... and get concessions to boot? Should this Bahamian man not feel disgusted? Should he not disapprove?
I implore you, Bahamians and non-Bahamians; learn what these words with "phobia" on the end of them really mean. It is embarrassing that you either don't know or you choose to ride the wave of the loud-mouthed who admonish people for hatred and prejudice when most times it is plain disapproval or dissatisfaction which they are more than entitled to possess. Expand your vocabularies. If you're going to use a word, at least know the meaning of it. But you can't stop there. Once you know the meaning of it, you need to know how and where to use it. Otherwise, it just comes off as follower syndrome.
We live in a country filled with people who – for those with resources – can take care of themselves, but who aren't free in their thinking. We broke away from British rule. We're on our own. We claim independence, but we can't be independent without being free. Yet, there is precious little freedom of thought. Many Bahamians are still bound to herd theory and tribal practice, bound to stereotypes, bound to societal norms, bound to the expectations and interpretations of others, bound to the past, bound to insecurity and they band together to pick a fight about something that they don't even understand or can't even define properly. All they know is someone they know says it's bad so they jump on that bandwagon to fight it. They could all be dead wrong, but it doesn't matter because they are all subject to group think. Their crowd need only roar before they go for the jugular.
Until you can properly define the word "xenophobia" and all the other phobias, by the way, and have a clear understanding about what it is, you can't have a coherent, productive, or progressive discussion about it. What ends up happening is that the misled or mistaken majority vilify their opposition and ultimately end up misrepresenting the legitimate plight of the people they claim to defend. How can anyone believe in or join your cause, when you aren't even trying to understand their perspective? And you can't understand their perspective, because you can't understand the words you're using? And there's no excuse for not knowing. You can't not know what these words mean because reputable dictionaries are online at your fingertips. So either you're ignorant and negligent in your ignorance, or you are deliberately inciting confusion and discord with your words, every time you utter the word "xenophobia".
One thing is for sure, if you keep doing this, you will alienate the people you're trying to convince. They won't be "on your run" if from the time the talking starts you're already on the defensive.
As coarse as it sounds, Bahamians don't want to hear about the plight of the unfortunate when: 1) they are unfortunate themselves, and 2) you are calling them names from the start. Get your act together if you want support for illegal immigrants. Get it together if you want Bahamians to regard the people you want to help as worthy of the attention you seek for them.

I don't believe Bahamians don't care about the plight of the foreigner, whether it's a poor, Haitian migrant or a rich, Chinese investor. I truly believe Bahamians are passionate, caring people for the most part. Besides which, we all have foreign friends and family. Some of us are foreign ourselves. Truth be told, there are few peoples of the world who have been indigenous to their countries since humans began recording history.

If there's any hating, disliking or extreme aversion to foreigners going on it is due to the fact that, in their homeland, Bahamians are second best, no matter who is in the campaign chariot. Bahamians' issues with foreigners, in general, stem from what they perceive as a threat to their own national identity, not a hatred or fear of people. You can dislike the thing, without disliking the person.
Look at the picture. You're struggling to determine who you are as a people and then struggling to develop and maintain that identity, and then here comes these other issues to disrupt that. In great part, it's the fault of the people for not taking a stronger stance for what should matter most when it matters most, but it's also the result of external pressures. Why are Bahamians required to be and do as the rest of the world says? As long as you don't address that, or have that conversation with the Bahamian people, to their satisfaction, they're sorry about your struggles, but why should they be any sorrier for yours when they are struggling too? How much of "us" do we compromise before "we" no longer exist?
Lynden Pindling started out believing in Bahamians. Along the way, The Bahamas became everyone else's territory or playground. As a country, we lost ground from then to now and this is why Bahamians feel so displaced in their own land ... because it's not their own land. What is the purpose of being a sovereign country, if you can't, as a Bahamian, be first in your own country?
And, taking all this into consideration, no matter how many times you call them "xenophobic", you will get nowhere with your message if you approach Bahamian people with an accusatory tone and an incorrect definition and application of "xenophobia".

That said, some people just like to stir up trouble. You know them when you hear them.
But, for goodness sake, please, please retire this word "xenophobia" from your vocabularies, until you can understand and appreciate what it really means and to whom it truly applies.