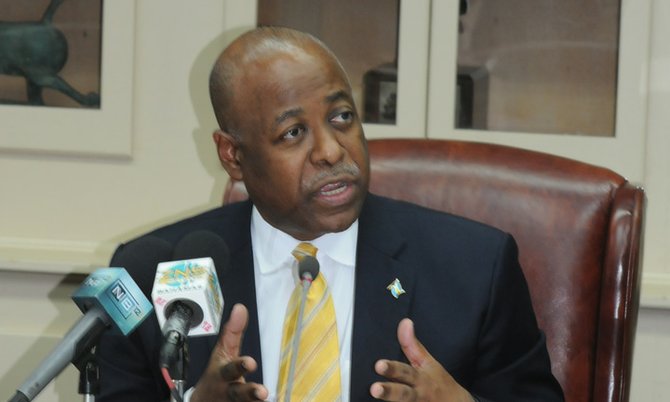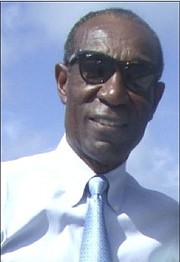 By SANCHESKA BROWN
Tribune Staff Reporter
sbrown@tribunemedia.ent
TOURISM Minister Obie Wilchcombe said yesterday that the "time has passed" for the government to consider the gaming recommendations made by Craig Flowers, CEO of the FML Group of Companies, but officials "can go back to Parliament and amend the law if need be".
Mr Wilchcombe told The Tribune that Mr Flowers made some "great points" that could "most certainly" be adopted by the government but because new gaming regulations have already been passed in the House of Assembly, there is nothing that can be done right now.
In an 11-page position paper released by Mr Flowers on Monday, the CEO recommended that the government grant a single licence to a private entity, for example 'Company X', that will be jointly owned by all approved gaming house operators.
"Company X would be mandated to create a single gaming platform that will be utilised by all approved house operators," the paper said.
"There would be no instances where a company could conduct operations using other gaming platforms. Competition across the industry would very much still exist; however it will no longer be driven by product differentiation but by the operator's ability to add value to gaming patrons through customer service and various promotions. The approved gaming operators would among themselves, appoint or elect a president, vice president, secretary and treasurer to assistant with the administration of 'Company X' and would also serve as a liaison between the operators, the Gaming Board and the Bahamas government."
Mr Wilchcombe said Mr Flowers made some "astute points" and that it is a position that the government has considered.
"Unfortunately, the regulations have been passed as required by the law but it is something we can revisit at another time. We are now in the full process of arriving at the conclusion of the number of licences we will provide," Mr Wilchcombe said.
"The truth is, this subject came up in the beginning but it died and now he is raising it again and, of course, as we continue to move we will listen to him because he is like the grandfather of this business. We have already invested and web shop owners have made investments, so to change would be difficult right now. Like I said, the law is already in place. Mr Flowers has already assisted us tremendously and he brings a lot to the table so we will consider his recommendations."
Mr Wilchcombe said the government is currently waiting on recommendations from international experts on how many companies will receive a gaming licence.
In March, Mr Wilchcombe confirmed that 10 web shop operators submitted requests for proposals in their bids to obtain gaming house licences, and were subsequently set to undergo "strict scrutiny" from the Gaming Board in order for them to operate legally in the country.
He said the 10 companies would face "due diligence investigations" that would delve into all aspects of their operations" with the aim of establishing whether the applicants, their shareholders and directors, and staff are deemed to be fit and proper to hold the licences they have applied for.
Last month Mr Wilchcombe said that the licences should be issued some time in October.