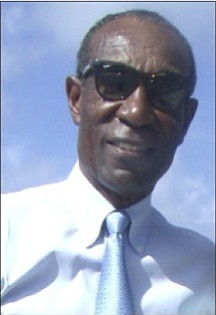 Craig Flowers
Stories this photo appears in:

Concerned by the "direction" they see the Bahamas Golf Federation heading in, former executives David Shane Gibson and Craig Flowers are running as president and vice president in the election of officers on January 22.

CRAIG Flowers, FML Group of Companies owner, sees the Minnis administration's proposal to only tax lottery play winnings as "problematic" for his chain of web shops where revenue is largely based on the numbers game.
CEO and President of the FML Group of Companies Craig Flowers yesterday said reports that he and other web shop operators are trying to shut down the new Quick Draw game launched by rival Island Luck are not true.

TOURISM Minister Obie Wilchcombe said yesterday that the "time has passed" for the government to consider the gaming recommendations made by Craig Flowers, CEO of the FML Group of Companies, but officials "can go back to Parliament and amend the law if need be".

FRESH off a major Court of Appeal victory, FML Group of Companies CEO Craig Flowers may now be turning his sights to a new, bigger legal challenge: fighting Canadian banks operating in the Bahamas over their refusal to conduct business with the legalised web shop sector.

WEB shop operator Craig Flowers walked away from the Court of Appeal yesterday with a clean record after judges squashed his convictions and sentences concerning a raid on one of his gambling houses in 2009.