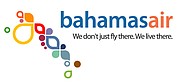 By AVA TURNQUEST
Tribune Chief Reporter
aturnquest@tribunemedia.net
BAHAMASAIR officials yesterday defended the airline against "erroneous" and "malicious" claims they believe were posted online by an employee.
The airline took issue with photographs and article posted on a website which suggested an aircraft purchased in 2014 was damaged. Officials said they have taken legal action to obtain a retraction and apology for the claims made on the website, breakingnews242.com.
Airline officials explained that the image reflected a fuselage purchased from a dismantled aircraft in Miami that was bought to assist with simulated cabin training for flight attendants.
In a statement, the airline said it suspected an employee had authored the article because it renewed concerns over the purchase of new aircraft, adding that the photograph had to be obtained from someone with security access.
"The board and management of Bahamasair are greatly disturbed and disappointed that individuals would attack the integrity of the organisation, by posting erroneous and misleading information to the public," the statement read.
"Bahamasair will never place our passengers or our staff in a position where their safety is ever in jeopardy. To suggest that the company purchased a compromised aircraft was intended to create fear and concern."
Bahamasair explained that the decision to train flight attendants locally is expected to save the company more than $70,000 annually.
The government signed a $100m contract with Avions de Transport Régional for the purchase of five ATR 600 planes to replace Bahamasair's aging Dash 8-300 fleet in July. The airline provided a breakdown of the loan: Three ATR 42 purchased at $52.8 million; two ATR 72 purchased at $41.4 million; pilots training at a cost of $633,000; maintenance training at a cost of $640,000; inventory and spare parts at a total initial cost of $3 million; and a spare engine at $2.8 million dollars.
The statement read: "We believe the source of this malicious attack to be an employee, as the photograph requires someone having security access to the ramp and Bahamasair's hangar. The fact that the issue of aircraft from jet manufacturer, Embraer (EMB) is once again being raised confirms our suspicion of same."
"The operating cost per hour for an EMB 175 is $4,935 vs $2,403 for the ATR," the statement continued, "a difference of $2,532 per hour. Bahamasair's turboprop fleet accumulates 8,500 hours per annum. Operating a jet would cost the tax payers an additional $21,522,000 each year."
It continued: "Due to the libelous nature of the online article, we have since turned this matter over to the authorities with a view to having the information removed from the site and an apology issued."