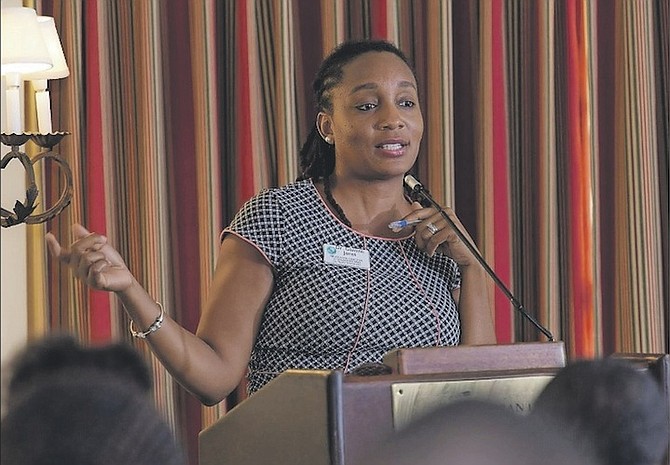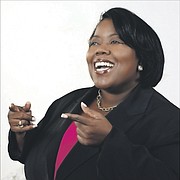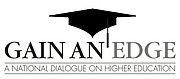 Lyford Cay Foundations suggests a simple three-step guide for students to transform dreams into reality . . .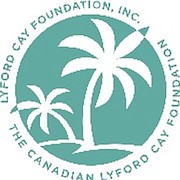 Over the past few weeks, you will have seen a recurring theme: the world we live in today is competitive and college is the edge that enables you to compete and succeed.

Simply put, achieving your career goals requires some form of education or training beyond high school.
At the Lyford Cay Foundations, we have found that with support and guidance, all Bahamians can achieve their career dreams by taking the important step of going to college.
But the preparation for a great career starts long before you step through the doors of a college. Whether you are a high school student figuring out your future or whether you are ready to make a change after years in the workforce, laying the foundation for college begins now.
There's an easy three-step guide that everyone can use to transform their dreams into reality - 'Dream. Plan. Succeed'.
Step one - Dream
Dr Giavana Jones, Programme Director of Scholarships and College Success with Lyford Cay Foundation, says "It's easy to forget that for many, greatness begins with a dream. Dreaming is liberating because it builds hope, which becomes the fuel that propels us forward, even through obstacles. Most importantly, as a first step, it allows you to consider what you may have never seen."
The first step to prepare for college is to crystallise your dream. Identifying your dream career starts with self-exploration.

Think about what naturally captures your attention and what you're good at. Your passions and interests are usually clues to your dream career.
You can also visit websites like www.assessment.com to help you understand how your dreams can lead to a bright future.
Step two - Plan
Going from dream phase to reality takes focused planning.

"The key to success is having a plan. Take the time to map out what you want to achieve and how to go about it," said Cherrylee Pinder, of CP Training and Consulting Services, a business which provides soft skills training and human resource consulting.

"If you're in school, it may involve taking certain classes, attending enrichment programmes or joining organisations that give you access to your field," she says. "Likewise, if you are charting career goals, you may consider whether you need to learn another language, obtain certifications or engage in networking opportunities. Success doesn't just happe; it is crafted from a well thought-out plan."
When creating your plan, consider the following:
• How can you find out more about the career field you're interested in?
• What formal education and training will you need to get you to your goal?
• Which colleges offer programmes in the field you would like to study?
• How can you connect with someone in your chosen field who can mentor you?
• How will you and your family finance your education?
As you plan, it will be critical to explore the resources that are available here in the Bahamas through our national institutions, Bahamas Technical and Vocational Institute (BTVI), and University of Bahamas (UB), as well as through professional bodies like the Bahamas Institute of Financial Services and other local entities.
Scholarships are available through private organisations, the Ministry of Education, Science and Technology, and through the Lyford Cay Foundations.

Step three - Succeed
In your journey to college, there will be many milestones. Successes you can look forward to achieving along the way include:
• Preparing for your college entrance exams;
• Applying for and getting into college; and
• Securing funding to attend college.
Each success will be worth celebrating as you inch closer and closer to your ultimate goal, college graduation!
The next steps after college graduation will be starting your career and carving out the life you have always wanted. The path to your personal success starts right here and now. With preparation, you can succeed!
• Gain An Edge is a weekly collaboration of the Lyford Cay Foundations, Bahamas Technical and Vocational Institute and University of The Bahamas aimed at promoting a national dialogue on higher education. To share your thoughts, email gainanedge@tribunemedia.net.