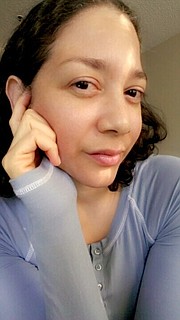 By NICOLE BURROWS
TOURISM Minister Wilchcombe says we will increase airlift, increase marketing, increase advertising, increase stopover visitors, increase US tourist offices, but I'm not hearing him say anything about increasing the tourism product itself by way of diversification of the product, or by improving or helping to improve the country, the people, or the people's accessible culture – in other words, the tourism product.
What are you selling your tourists, Minister Wilchcombe? Fake Gucci and armed robbery?
A US-Cuba Memorandum of Understanding (MoU) on air travel was signed recently and it appears that "all systems are go" with large airlines getting set to offer direct non-stop flights to Havana from cities all across the United States. This is "the day" the Bahamian tourism industry should not have ever dreaded, if only they had mastered their product long before its arrival.
Alas, here we are, with the minister already providing excuses – including a comment about Cuba's 60,000 hotel rooms versus The Bahamas' less than 15,000. Now, Minister Wilchcombe, you don't play a good game and end up a champion if all you have are excuses. By the way, is it not your sitting government that lost the additional hotel rooms in the Baha Mar carcass on Cable Beach?
Minister Wilchcombe says we will be adding to The Bahamas brand through events and co-branding. What does this actually mean? Can you break it down for the lay people, so they can determine if you are saying something meaningful or just dribbling fancy words?
"We must deliver a quality product." Yes, indeed we must. So what will that quality product be comprised of? The Bahamas is a "high-end brand". Here we go again. Do you know what makes us so? We can see why we should be, but what in fact makes us that ... apart from high-end resorts?
"Much is expected of Brand Bahamas." For certain, but what is that, or what will that be? Is everyone who is a player in this industry informed of the "much" that is expected of them?
Consumer protection
James Smith is calling for a consumer protection agency with authority to take a closer look at bank fees charged for bank services in The Bahamas. Well, what about the agency called the Consumer Protection Commission that already had the mandate to protect consumers from unscrupulous business practices and an appointee in the person of Jerome Gomez? Is that organisation now null and void? What has it – he – accomplished on behalf of the Bahamian people? Is this commission like all the other boards and committees where you get appointed, collect a stipend every month or quarter and do nothing to earn it?
How long has Gomez been in that role now ... more than a year, at least? What is actually getting done? Why does Mr Smith think a new agency has to be formed? What's wrong with the one that was created expressly for this purpose?
How many separate entities are to be responsible for consumer protection? We don't ever make real progress because our attempts are ass-backwards, always doubling, tripling the effort, reinventing the wheel so some crony, friend, or relative can benefit from it, or some politician can benefit from the idea of it.
Further, the Central Bank of The Bahamas already knows the problem of banks' predatory service fees charged to their customers. If they had intentions of writing a formal complaint which they assumed would result in decisive action they would have written that complaint/letter by now. In actuality, a letter of that nature doesn't address the full scope of the issue of banks' excessive fees. Consumers in The Bahamas are charged to deposit, charged to withdraw and have other service fees and taxes levied atop those withdrawal fees. A comprehensive review is required.
What's up with BTC?
Leon Williams says BTC has to explore ways to boost its mobile earnings. How long has he been aware of this? He also says taking "disruptive" measures may be necessary, in the wake of WhatsApp eating into BTC's bottom line. Well, I believe this is where the rubber meets the road.
Let's back up. What is BTC in existence for? How long have mobile services been developing? In a leadership position, can you not see the writing on the wall for an industry constantly undergoing change?
Any business that does not innovate based on its core purpose, or reinvent itself, dies. What will BTC do?
Mr Williams, the engineers and IT experts you employ, are they there to administer status quo management, or can they actually invent something ... create a new product that builds real value into your company? If you don't already have people like that, those are the people you need to seek to employ. You can also engage the youth on another level; sponsor a new communications inventor programme for teenagers and college students who, while utilising their talents and exploring their interests, can learn to innovate and give real purpose to their education at the same time.
And as far as your $10m/year in revenue lost to WhatsApp goes, you must be recovering it in over-billing and from the sales of over-inflated, refurbished products and unpalatable service prices. Surely.
Don't be 'disruptive' Mr Williams. That's the negative approach, yes? Be creative. Be innovative, to improve your company's competitiveness and worth.
All of the millions of dollars you claim were spent on improving network capacity in recent times, still you have to blame dropped calls on WhatsApp? Good god, man. Grow some professional kahunas.
Sounds like you're between the rock and hard place. You either diminish your product offering or you innovate something. But remember, anything that diminishes your offering to your consumers diminishes your consumers. And being innovative does not mean hanging onto someone else's coattail and then charging extra for others to do the same.
Apple hacking
Donald the Opportunist has called for a boycott of Apple, because he says Apple won't comply with the FBI by providing them a method to hack into the company's mobile phones. I want to call for a boycott of Donald, but I digress.
Something is missing from this story, in spite of the many "experts" appearing on news and talk shows. Apple says it's not building a new operating system to hack the San Bernardino terrorist's iPhone.
The FBI says it's not asking Apple to do something that will lead to hacking any or every other customer's phone(s) ... just to hack the one phone.
Why can't Apple just pull the data from the phone and provide the information to the FBI? Apple claims the company already has ... provided all they can, that is.
So what's really going on here? Is the FBI asking for more than they're leading on, or is Apple not giving up all of the information that's been requested?
If you really want to dance on the edge of reason, maybe the whole argument isn't substantive beyond the fact that it's meant to draw attention to the possibility that the FBI can already do this "hacking" themselves.
And maybe Apple has merely disclosed this incident to draw the discourse about data privacy versus security into the public domain, and ultimately lead into a debate in the legislative realm, with Apple's suggestion that tech and civil liberties experts be seated at the table for this in-depth discussion ... in front of the American people.
The FBI's order for Apple to decrypt the phone seems fair if Apple were to do it themselves and not provide a mechanism for someone else to do it.
Tim Cook has emphasised that it's not the privacy of the terrorist Apple is concerned about, as per his Monday morning staff email, but every other American's right to privacy.
The FBI essentially says in order to protect you we need you to give us information. But should the public assume that the FBI - or another arm of government - does not already have this information or access to it?
Send email to
nburrows@
tribunemedia.net.