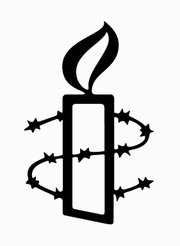 By RASHAD ROLLE
Tribune Staff Reporter
rrole@tribunemedia.net
HUMAN Rights group Amnesty International raised concerns about "excessive force" and "killings" at the hands of police officers as it also highlighted problems in this country's criminal justice and immigration systems in its 2015 report on The Bahamas, which was released yesterday.
Amnesty said some circumstances of deaths at the hands of police could be seen as "extrajudicial executions."
The release of the report comes against the backdrop of questions once again being raised about detention practices of the Bahamian government, with controversy erupting after two Cuban prisoners were recently released on a judge's order after being unlawfully detained for three years.
In its annual report, the human rights group noted that there were "allegations of arbitrary arrests and abuses against migrants," adding that "impunity for allegations of police abuses remained the norm."
The group continued to take aim at the government's controversial immigration policies, which have drawn criticism in the past year.
The policies were designed to clamp down on illegal immigration to this country and discourage foreigners, particularly potential Haitian migrants, from coming to the country illegally and risk losing their chance to ever apply for residency in the future.
Amnesty said the Ministry of Education's decision last year to require every child to prove their status in the country in order to attend school violates the country's human rights obligations.
And among other examples, it noted that local human rights groups have "reported regular round-ups of migrants by immigration officials, raising concerns over arbitrary arrests, detention and deportation of migrants and descendants."
"A controversial migratory reform was adopted, putting thousands of migrants and their children born in the Bahamas at risk of human rights abuses," the group said.
The group expressed concern that the reforms could "prevent the children of undocumented migrants born in the Bahamas from accessing Bahamian nationality, at the risk of rendering individuals stateless."
The group also referred to the death of a Haitian man who was shot dead by police, citing it as an example of overuse of force.
Amnesty said: "Excessive use of force, including killings, by security forces continued to be reported, often in circumstances suggested that they may have been extrajudicial executions. On August 14, Bahamian-Haitian Nixon (Vixamar) was killed by police at his home in the Gable Heights community on the island of New Providence. "According to his family, he was sleeping and was unarmed when police burst into his house and shot him dead."
According to police, officers visited Vixamar's home shortly after 6am on the day he died to find a man who was wanted for several complaints of assault. Last year, Assistant Commissioner of Police Stephen Dean said the suspect began to resist violently and was subsequently shot in his upper thigh.
After his death, a relative of the man, who did not want to be named, claimed to The Tribune that Vixamar was sleeping when police entered his home, adding that the man ran from police, but was "unarmed" when he was shot.
Police have said the matter has been forwarded to the Coroner's Court for investigation.
Amnesty also highlighted last year's unprecedented homicide rate, which it noted has "steadily increased in recent years, in a context of high unemployment and a weak justice system."
Last year the country experienced a 19 per cent increase in murders over the previous year.