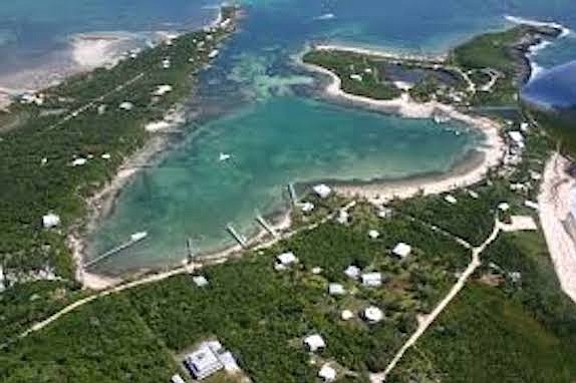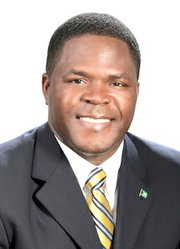 A Cabinet Minister yesterday urged environmental activists to be "balanced and responsible" when launching legal actions against legitimate developers, warning that these could deny Bahamians much-needed "economic benefits".
Khaalis Rolle, minister of state for investments, told Tribune Business that Judicial Review-type actions, such as the one launched against the Abaco Club's proposed Little Harbour marina facility, threatened to impede job creation and economic development.
He called on the activists initiating these legal challenges, and those sponsoring them, to have more "consideration" for Bahamians impacted by delays to bona fide investment projects.
Emphasising that the Bahamas "does not have the luxury of not developing its economy", Mr Rolle said developments such as the Little Harbour marina project created employment opportunities for young Bahamians who might otherwise turn to crime for a living.
"It's a very big concern," Mr Rolle said of the numerous legal challenges unleashed in recent years against a variety of major Bahamas-based development projects.
"We have to be a bit more balanced and a bit more responsible in how we approach these things," he added.
"As much as the individuals pushing these Judicial Reviews call on developers to be responsible, they have to be equally responsible for the reasons they initiate these actions."
Among the major foreign direct investment (FDI) projects subjected to Judicial Review challenges in recent years have been the Resorts World Bimini expansion (dredging activities); the $12 million Blackbeard's Cay development; and efforts by multi-millionaire Canadian fashion designer, Peter Nygard, to develop his Nygard Cay home.
The Abaco Club's 44-slip Little Harbour marina is the latest project to attract such scrutiny from local residents and activists alike, with the Judicial Review's foundation set in claims that the Government failed to properly consult them on the project.
But Mr Rolle, who attended last Monday's Cherokee Sound town meeting on the Little Harbour project, said audience feedback suggested the development's economic benefits were superior to any environmental impact.
"In this case, if you look at the economic benefits to the Winding Bay (Abaco) Club, the Cherokee Sound community and the whole of south Abaco, versus the potential environmental impact, what I got from the town meeting was I believe the economic benefits outweigh the environmental issues," the Minister told Tribune Business.
"What I would have been concerned about, had I heard it, would have been that the marina's construction would contribute to environmental degradation, not improve it.
"You're starting point cannot be that you're saving Little Harbour, but are not saying what you're saving it from. If you don't want the streets paved, don't want to have the pollution dealt with, you're doing it at the expense of individuals that have the potential to be employed by this developer."
Executives from the Abaco Club and its principal owner, Southworth Development, told last week's Town Meeting that they would seek to obtain the prestigious 'Blue Flag' status for the Little Harbour marina (see other article on Page 1B).
They also disclosed that testing by the Water & Sewerage Corporation in February 2016 revealed that Little Harbour is "unswimmable", due to the unsafe level of human waste contamination in its water.
Picking up this theme, Mr Rolle said yesterday: "Based on the feedback we got, there is no environmental management at [Little Harbour currently] at all, no provisions for pump out, and massive pollution taking place there now."
The Minister called for the Bahamas to strike a better balance between economic development and environmental protection, and for activists committed to the latter cause to compromise and dialogue more frequently.
With the economy unable to grow fast enough to meet the job creation demands of an ever-expanding workforce, Mr Rolle implied that it was not in the national interest to obstruct legitimate investment projects.
"We are facing challenges nationally, and individuals with greater means have to be considerate of the actions they take on behalf of different groups," he added.
"We have to be responsible. We only have one country, yet we continue to push this zero sum game where somebody wins and somebody loses."
The Minister did not make clear who the "individuals with greater means were", but most of the Judicial Reviews have been launched by the Save the Bays or Coalition to Save Clifton, either by themselves or on behalf of 'sister' environmental organisations.
Mr Rolle said projects such as the Abaco Club, and its Little Harbour project, were vital to reducing the Bahamas' 30 per cent youth unemployment rate, and providing jobs for those who will never go to college. Without gainful employment, he suggested some young Bahamians would be tempted into a life of crime.
"A lady at the town meeting said to me that a number of kids are coming out of school and will never go to college," Mr Rolle told Tribune Business. "If they do not get a job at the Abaco Club or somewhere else, they'll potentially become our worst nightmare.
"When they file these Judicial Reviews, they have to consider the people impacted by this. Unfortunately, the Bahamas does not have the luxury of not developing the economy.
"We have no magic lamp we can rub so that the genie comes out and makes it happen. That's not just at Little Harbour, but throughout this country."
Calling for compromise and dialogue to address environmental concerns related to major development projects, Mr Rolle also urged Bahamians to trust the Bahamas Environment, Science and Technology (BEST) Commission to protect their interests.
Praising the professional and technical capabilities of BEST Commission employees, Mr Rolle said it frequently employed outside consultants, such as Black & Veatch, to assist its work.
However, BEST has no statutory basis in law, and it can only advise the Government - not insist that its recommendations be implemented.