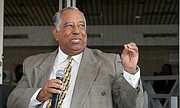 By AVA TURNQUEST
Tribune Chief Reporter
aturnquest@tribunemedia.net
FORMER Cabinet minister Tennyson Wells yesterday said that former Free National Movement (FNM) candidate Leonard Sands should not have accepted his nomination in the Bain and Grant's Town constituency if he was unhappy with party infighting as he called for more stringent vetting.
Mr Wells opined that Mr Sands' campaign suspension highlighted a need for greater due diligence from the party's Candidates Committee, telling The Tribune that many political hopefuls often underestimate the financial commitment required to hold public office.
"I don't know how he [Mr Sands] could suspend his campaign," he said. "When you suspend that means you gone, you're no longer a candidate.
"Based on my experience, a lot of people want to get involved in politics thinking there is a lot of glamour and when they get involved they find it's a cost and they may expect the parties to support them. But particularly when you're in opposition, opposition parties don't have that kind of funding."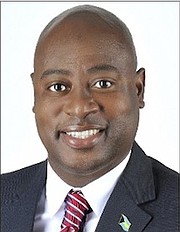 Mr Wells added: "I don't personally believe that persons should get nominated, and the committee set up to do the due diligence on candidates presenting themselves, they should ensure the candidates can maintain a constituency office. Pay the rent, pay the light bill, have a secretary there. You have to be able to spend probably $3,000 per month if you want to run, and if you don't have that, leave that alone.
"When the Candidates Committee [is] doing their due diligence and vetting these persons, unless candidates can do that I don't think they should be nominated, not in this day and time."
Mr Wells, a FNM supporter, acknowledged that financial status should not be a barrier to frontline politics; however, he reasoned that the party could not sponsor an entire slate of candidates.
"I wouldn't say it's a rich man's game but I think the party should be able to fund some candidates because you want to have a broad section of candidates to show the social strata but it can't be everyone going there looking for that. You might find the young people who just started, you going to bring them up through the ranks, you can fund them.
"But if you been around working 10 to 15 years and you want to run and you can't fund, at least keep a headquarters open for six months before the election and get nominated before that. You should fund yourself when it's coming down before the election.
"These are all judgment calls that have to be made," he said. "I don't think the persons who are dealing with these issues, sit down and think the things through properly."
Mr Sands told The Tribune on Tuesday that the continued "infighting" within the party, and other "personal considerations" had forced him to suspend his campaign.
He said while his reasons for suspending his campaign were not solely because of the drama within the Official Opposition, there are others who "are tired of it" and he predicted more announcements like his.
Yesterday, Mr Wells pointed out that infighting has plagued the FNM since the 2014 convention.
"It can't be infighting," he said. "If it's that then he [Mr Sands] should not have accepted the nomination. What's going on in the press and public view has been going on now from last convention. If he's that concerned, that should have caused him not to apply for nomination in the first place."
Mr Wells said: "What is going on in the party now, it has its merits and demerits but when it's all over, and Minnis has won, Minnis will beat the PLP. They goin' get beat bad because Minnis has a lot of base support."
At the party's convention later this month, incumbent leader Dr Hubert Minnis and his deputy Peter Turnquest will go head-to-head against Long Island MP Loretta Butler-Turner and former FNM Senator Dr Duane Sands.
Mr Wells conceded that if Dr Minnis was successful in defending his post, then he will be expect to make compromises with dissenting MPs that have been publicly scathing of his leadership.
However, he insisted that Mrs Butler-Turner, Dr Sands, Central Grand Bahama MP Neko Grant and Fort Charlotte MP Dr Andre Rollins should not receive nominations.