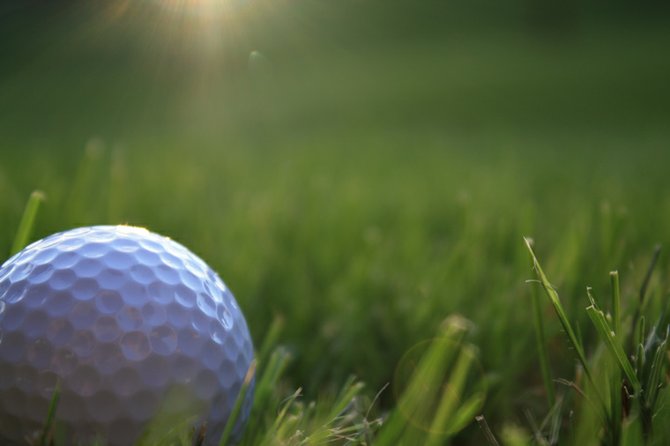 By BRENT STUBBS
Senior Sports Reporter
bstubbs@tribunemedia.net
WHILE Puerto Rico continues to lead both the Hoerman Cup and George Teale Memorial Trophy for the 2016 Caribbean Amateur Golf Championships, the Bahamas still has some work to do to at least finish in the middle of the pack when the four-day event comes to a close today.
At the end of yesterday's action at the Ocean Club on Paradise Island, Puerto Rico extended their lead in the men's Hoerman Cup with a total of 849, six strokes ahead of the Dominican Republic, who trails with 855.
The Bahamas is currently sitting in seventh place out of a field of eight with 921, 24 strokes ahead of the United States Virgin Islands, who bring up the rear with 945.
As for the ladies, Puerto Rico has opened a 31-stroke lead over the US Virgin Islands, 432-463. The Bahamas is sitting in sixth place with 493. Barbados, with just two players competing in the tournament, has been disqualified.
"They've been asked just to give it their best," said Bahamas team manager Agatha Delancy. "While we talk about home course advantage, I don't know how much of an advantage that they might have had because this is not their home course.
"That is not an excuse, it's a fact. Faced with challenges in terms of regularly playing and adjusting to the conditions on the course, I think they played very well. Today, they could have played better. But we know that if you don't get out of the gate on the first day, it's a challenge to try to catch up."
After opening up with a 73 on the first day of competition, DeVaughn Robinson turned in two consecutive rounds of 70 to post the best score by a Bahamian in the Hoerman Cup with a total of 213.
"I feel like I've been playing better than my scores indicate," Robinson said. "I'm not disappointed in how I've played so far. The course is in great shape. You can't ask for more than we have been given here at the Ocean Club, but the competition is as good as you can find around the Caribbean. This is the best players here."
As for Team Bahamas, Robinson said he's looking forward to some fireworks.
Going into today's final round, Robinson is followed on Team Bahamas by Steven Kemp with 229 (80-78-71), Peter McIntosh with 245 (80-82-83), Richard Gibson Jr with 237 (79-78-80), Horace Miller with 236 (81-76-79) and George Swann with 262 (89-86-86).
"Today was a bit rough. I was the first one out of the blocks. I was trying to post a good score, but I think I got over anxious on a few holes," Miller said. "I made a few bad swings and it cost me. I turned 43 on the front nine and I shot even par, 36, on the back nine for 79. So it was kind of respectable I guess."
Max Alverio shot a 67 on day, but did 70 and 72 on the next two days for his total of 20-9 to lead Puerto Rico. His teammate Erick Morales improved on his 75 with 73 and 66 for his total of 214.
The Dominican Republic also had two solid performances from Rhadames Pena with 208 (72-70-66) and Juan Jose Guerra with 209 (69-69-71).
On the George Teale Memorial Trophy, Taneka Sandiford rebounded from a disappointing 88 on day one to shoot 82 on day two and 84 yesterday to produce the best showing so far for Team Bahamas with 254.
"It's been a struggle, but my team-mates are bringing in the slack that I've been leaving of," Sandiford pointed out. "So hopefully on the last day I can do better and the whole Bahamas team can do better."
Inecia Rolle is next for Team Bahamas with 246 (80-82-84), while Sheridan Robinson has 247 (86-80-81) and Marlique Hield, who experienced some medical problems on the course, has 261 (87-82-92).
"The competition is good. This is the best of the best of the Caribbean, so it's great to be here to see them shoot these scores," said Sandiford, of Valeria Pacheco, who had a three-under-par 69 to lead Puerto Rico.
In addition to her 69, Pacheco also shot a 74 on the first day and 72 yesterday to lead Puerto Rico with a total of 215. Her teammates Maria F. Torres did 221, Gabriela Santini 236 and Yudika Rodriquez 224.
"I'm doing good. Today, I could have done better, but I'm happy," said Pacheco, a 16-year-old three-time CAGC player. "I feel good. My last tournament went very goods so I felt very good coming into this one. I'm just happy with the way I'm playing right now."
Individually, Amira Alexander of the USVI has the next best performance with 216 (70-76-70).
"So far it's been pretty good," said Alexander, a 22-year-old graduate of Kent State University in Ohio. "I worked on a few things after the first day and it helped me, so I'm just going to work on improving ion what I did today."
Karina Sanchez, a six-year veteran of the Dominican Republic, has a total of 231 (81-77-73) to sit in third place on her team.
"It wasn't what I wanted at the beginning, but a lot what I expected at the end," Sanchez stated. "I haven't played a tournament in a while, so it took me a couple of days to get into the swing of things."
Kei Harris, who has a total of 241, said that while she didn't perform as well as she anticipated yesterday, she was delighted that her team-mates were able to help Jamaica to move from fifth to fourth in the standings.
"I think we have a very strong team," said the 16-year-old Harris, now in her third year playing CAGC, but admitted that there's nothing like the accommodations here in the Bahamas and the beautiful blue water. "I think we will do very well tomorrow."